SU President receives high honor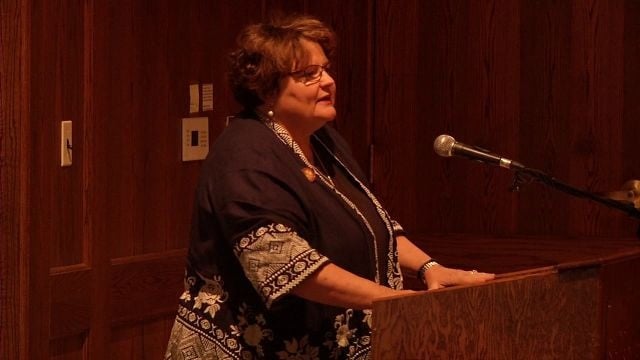 Salisbury University's President received a high honor Tuesday.
Dr. Janet Dudley-Eshbach was honored Tuesday morning by Maryland Comptroller Peter Franchot who gave her the 2015 William Donald Schaefer Helping People Award.
The award recognizes individuals and organizations in each county in Maryland along with Baltimore City that best exemplify Schaefer's lifelong commitment to helping people. Doctor Eshbach was recognized for commitment to the university and to higher education.
"This award acknowledges, if you will, our success in connecting with the city, with the county, and the larger region," says Dr. Eshbach.
Dr. Eshbach was appointed the 8th president of Salisbury University back in 2000. She is the first woman to hold that office. In that time, officials say the student body has increased by 34% and Salisbury University has been nationally-recognized for academic excellence.