Sox, MSI battle to tie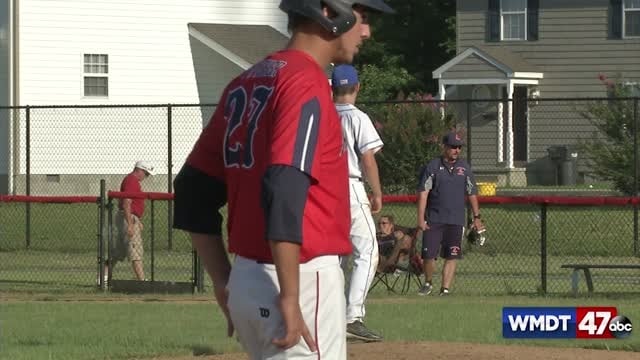 In the Dynamic Baseball tournament, MSI out of Pennsylvania tied with the Mid-Atlantic Red Sox, 4-4 at Bennett High School in Salisbury.
Trey Toppin batted in the game's first RBI of the game for the Red Sox, knocking a RBI double to right-center field, scoring Zak Gelof. Parkside's Sean Fisher got the start for the Sox, striking out five thru 3 innings. MSI would fight their way back in the game with some favorable bounces, errors and fielder's choices by the Red Sox.
Both teams are in action again on Saturday.