Pontoon boat catches fire in Ocean City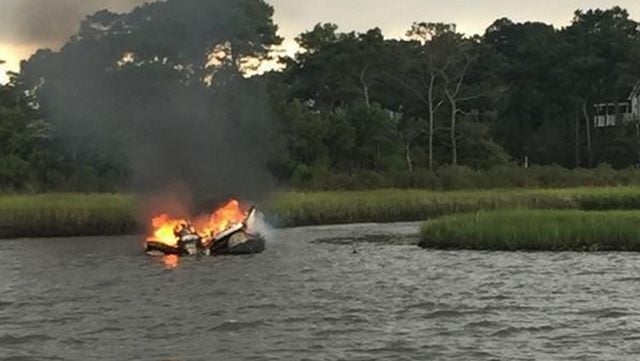 Police in Ocean City have confirmed a pontoon boat caught fire while on the water in Worcester County Monday afternoon.
47 ABC has confirmed that Ocean City Police, the Ocean City Fire Department, Maryland Natural Resources Police and the Coast Guard have all responded to the fire.
Officials cannot confirm what caused the fire, however heavy lightning was reported in the area as a thunderstorm moved through.
The Maryland Natural Resources Police say seven people were on the boat at the time of the blaze, and no one was injured.
The investigation is ongoing.