Music, cultural celebrations mark July 4th festivities in DC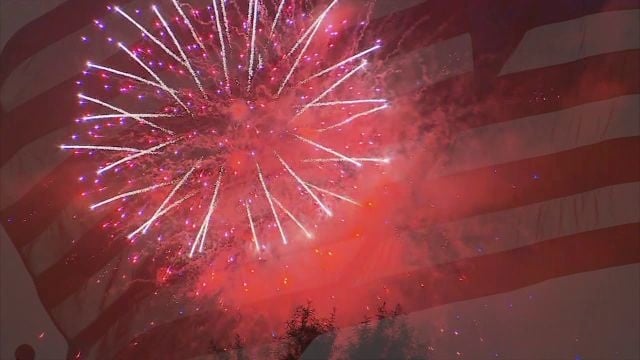 Washington is celebrating the Fourth of July with a fife and drum corps, parade and concerts on the National Mall.
The capital's Fourth of July parade kicked off just before noon along a soggy Constitution Avenue. The parade featured marching bands, floats and balloons with plenty of red, white and blue. Spectators had to dodge rain showers throughout the day.
The National Mall was also hosting the Smithsonian Folklife Festival. The annual festival features the culture of Peru this year, drawing thousands of visitors before the evening fireworks.
The U.S. Air Force Band performs Saturday evening on the Washington Monument grounds. And the big event is the "Capitol Fourth" concert on the west lawn of the Capitol, featuring Barry Manilow and the National Symphony Orchestra before the fireworks.
(Copyright 2015 The Associated Press. All rights reserved. This material may not be published, broadcast, rewritten or redistributed.)