Mid-Atlantic Sox blank DE Futures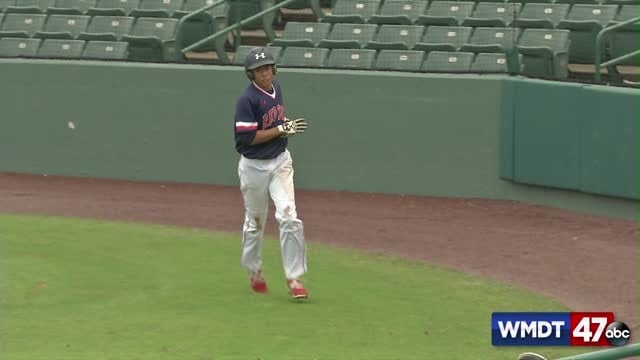 Trey Fisher threw five scoreless innings, and Trey Toppin blasted a 2 run double as the Mid-Atlantic Red Sox blanked the Delaware Futures 3-0, in Day 2 of the Dynamic Tournament at Arthur W. Perdue Stadium in Salisbury.
After three scoreless innings, the Sox got on the board when Bryce Greenly soared a sac fly to center, scoring Javon Fields. Their offensive barrage would continue when RF Trey Toppin would belt a RBI double to the warning track, scoring Colin Green and Zak Gelof. The three runs were more than enough for Fisher, who cruised to the finish.
The Red Sox continue their quest for a tournament championship on Sunday.