Md. Gov. Hogan out of hospital after first round of chemo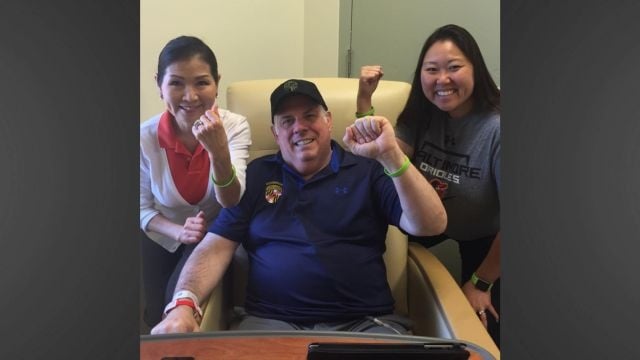 (AP) – Maryland Gov. Larry Hogan is out of the hospital and back at work after his first round of chemotherapy for an aggressive form of cancer.
Hogan posted messages on social media Thursday saying, "It feels great to be back in Annapolis!"
He says he spent the morning catching up with his staff and working on behalf of constituents.
Hogan also posted two photos showing him sitting a conference table with staffers.
The first-term Republican governor spent five days at the University of Maryland Medical Center in Baltimore, receiving treatment for B-cell non-Hodgkin lymphoma. When he announced the diagnosis June 22, he said the disease was at an advanced stage but his prognosis was good.
Hogan says also got a lot of work done in the hospital.