Former counselor goes to prison for sexual exploitation of infant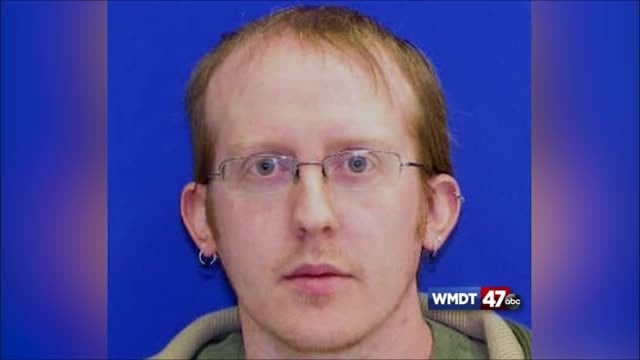 Stephen Schaffner of Greensboro, Maryland was sentenced today in U.S. District Court in Baltimore, to 35 years in prison, for the sexual exploitation of a 6 week-old baby boy.
Zachary Myers, the Assistant U.S. District Attorney who prosecuted the case against Schaffner, tells 47 ABC he feels this was one of the worst cases of child sex abuse and exploitation he has ever seen, "These cases are always difficult. This case particularly so.  
The victim in this case was a prematurely born, 6 week-old baby…the definition of the most vulnerable victim you could possibly have.
And coupled with – not just the chat, which is among the most, if not the most, horrific chat between offenders that I've ever seen – and Mr. Schaffner directing specific acts of abuse against the minor for his own gratification.
But it was a culmination of a pattern of behavior by Mr. Schaffner."
Stephen Schaffner was arrested last year after federal search warrants confirmed that he had been communicating with a pediatric nurse in California, Michael Lutts, who was fostering the infant victim.
Schaffner admitted to exchanging explicit text messages with Lutts, asking him to sexually abuse the baby, and send him pictures.
Prior to his arrest, the 34 year-old was a sex offender counselor. Prosecutors say he worked with children and families who were victims of sexual abuse. He was employed as a clinician in Easton for a year and a half.
Schaffner's arrest is part of "Project Safe Childhood," a nationwide initiative launched in May 2006 by the Department of Justice.
Investigators say his arrest and conviction would not have been possible without a federal search warrant which allowed them access to his home, his computer, and his phone.
Myers says all the incriminating evidence against Schaffner was found on his iPhone. Which is why federal prosecutors now worry what will happen now that smart phone companies offer encrypted devices, making them "immune to search warrants" despite investigators having probable cause.
"They're using encryption tools and they're using the technology of the phones that law enforcement agents with a search warrant are unable to search the phones," explains Myers, "and by doing so, keeping us from getting valuable evidence to protect children.
I think it's important for the public to understand the consequences of going dark in that manner and have a real debate about if that's the way that we want society to go.
Those of us in law enforcement, particularly those that work in protecting children, know that getting this evidence is critical to keep the community safe and hold these offenders accountable."
The federal sentencing guidelines advise a life sentence for the offenses listed in Schaffner's indictment.
The U.S. District Court Judge in Baltimore sentenced Schaffner to the maximum sentence agreed upon in the plea agreement, which is 35 years with the possibility of 5 years early release for good behavior.
After he gets out of prison, Schaffner will also have supervised release for the rest of his life, which means he will have his computers and online activity monitored. He will be forbidden to have contact with minors.
The prosecution of Michael Lutts, the man Schaffner conspired with in California, is ongoing. And we're told other offenders are also being investigated who might be tied to Schaffner's case.