DSF zoo adds second giraffe to exhibit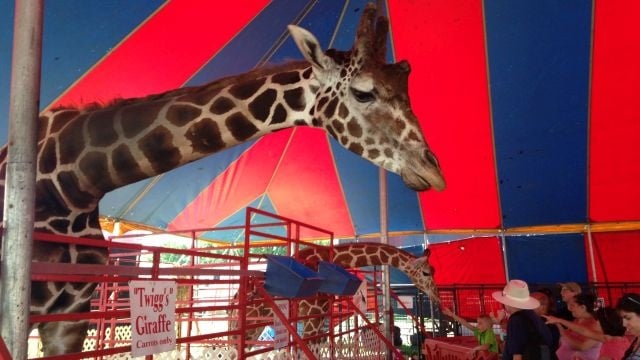 For all the animal lovers out there, you're sure to get your fix at the zoo at the Delaware state fair.
The zoo has a brand new and very tall addition this year, a 2- year- old giraffe named Nemo.
We're told he loves his carrots and kibble, and doesn't mind people petting his wet nose. Nemo is joined by another giraffe named Twigs.
Twigs is 16- years -old and a veteran to the fair. He's showing Nemo the ropes.
Serge Coronas, the owner of the zoo says, "We're the only circus left now that has a lot of animals for the children. We try to bring something different and it got out of hand. It got bigger and bigger and we got giraffes and zebras. We have all kinds of things."
Nemo is going to be shooting a movie, so after this weekend he will no longer be at the Delaware State Fair. Anyone who would like to see him should stop by before then.