DelDot hosts bike safety rodeo at the DSF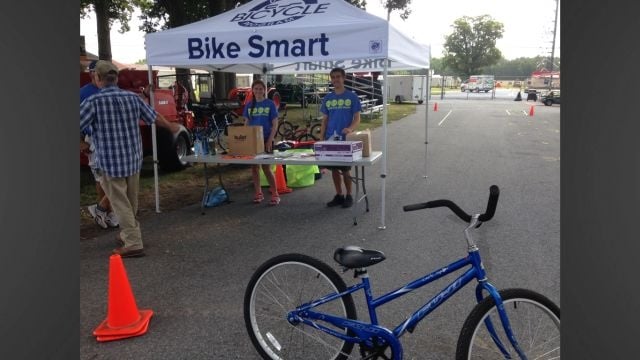 Tuesday was kids day at the Delaware State Fair. Del dot took that opportunity to encourage safety while riding bikes, through their bike safety rodeo.
The rodeo included an obstacle course focusing on positioning, turning, hand signals and scanning, which is a drill that involves looking for traffic.
Officials say with the state of Delaware's growth, there's a lot more opportunities for children to ride bikes, so they want to make sure they stay safe.
Anthony Aglio, the Del Dot bicycle coordinator says, "The state has put a lot of money into the trails and pathways system to get kids out riding and keep them healthy. At some point they're going to ride in their neighborhood streets to get to and from their friend's homes. That's what we're trying cover here.
Officials say this most important bike safety tip is to always wear a helmet.