Bipartisan Bill increases small business loan cap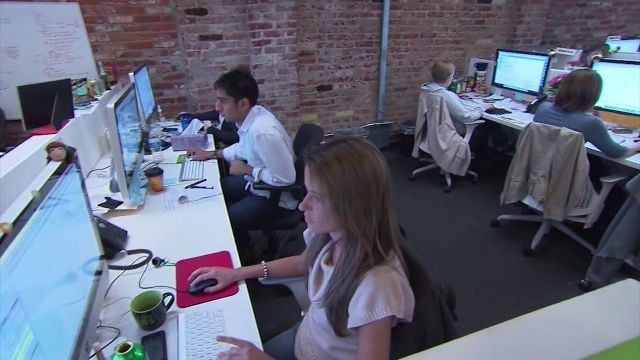 For a small business, loans are lifelines but only when the money is available, and as of last week, federal money wasn't. But some good news, a flagship loan program has exceeded its lending cap, and on Tuesday, a bill was signed hiking the cap for this fiscal year.
Daniel Ramirez owns 4 Papa John's franchises in Delaware and Maryland, but it was not an easy start.
47 ABC spoke with Ramirez and he tells us, "Without the loan I don't think we would've been able to start our business and be where we are now. The first one was hard it was a struggle I worked the store, slapping the pizzas opening and closing the store for four months straight I was there, I was the manager of the store for 4 months straight."
So he turned to the Small Business Administration, or the SBA which helps fledgling business ventures with loans. Their flagship 7a loan program helped Ramirez start 3 of his franchises.
But for others trying to get their own business started now, the money had dried up, because the program had exceeded its lending cap. So Senators Jeanne Shaheen and David Vitter introduced legislation for more. Senator Chris Coons, who is an active member of the SBA, was immediately on board.
47 ABC also spoke with Senator Coons and he tells us, "Without the action, the bipartisan action that's been signed into law, that raises the SBA lending cap, we would run out of SBA 7a loan guarantees before the end of this fiscal year. So I think having this opportunity for more lending and more support for small businesses in Delaware will lead to more job creations and will continue to accelerate our recovery."
The bill was introduced just last Wednesday and with bi-partisan support, the President signed it this Tuesday. The loan cap will increase from $18.75 billion to $23.5 billion. Delaware is set to get $93 million meaning the money will be there, whether it's a company's first venture, or for Ramirez, maybe his first try at a store with his own name on the sign.
Ramirez tells 47 ABC, "I want to have a full sit down restaurant some day. I haven't decided. I'll do the research but right now I'm committed to Papa Johns completely."
If you are a small business owner and are looking for a loan, or just some advice you can visit the SBA website for more information: https://www.sba.gov/