An American family trapped in war-torn Yemen, part two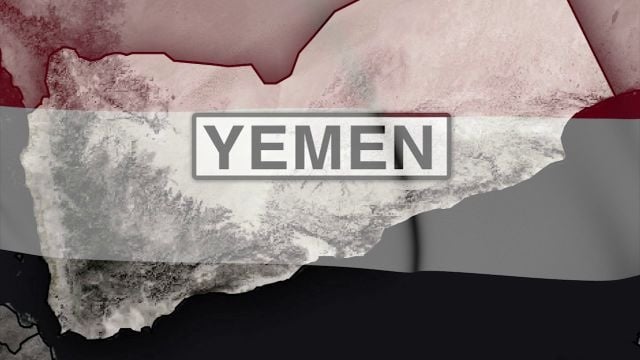 As part one of the story of the American family trapped in Yemen leaves off, the American family received word from their in-country extended family that there may be out of the war-torn city of Taiz. One of the brothers in the family, who for safety purposes will be named Mr. Smith, has been the one in contact with Yodit Gedamu, the Salisbury resident attempting to orchestrate their extradition.
When word reached Mr. Smith that a transport bus could take his family to the Yemeni countryside, Smith said his family was hopeful. However, the bus arrived with too few seats for all of Smith's family to leave together.  
Gedamu tells 47 ABC that Smith's extended family gave his mother all seven of their young children to make the journey first. The new plan, according to Gedamu, was for the family to meet up after another transport arrived.  Gedamu said Mr. Smith stayed in touch with his extended family for another week after that, until their phones went silent.
According to Smith, after a week of silence his brother received a phone call informing him that his Aunt's and Uncle's had died in a Saudi Arabian airstrike, meaning the seven children were now orphans.
Without hesitation, Gedamu said, Smith's mother filed the necessary documentation to become the sole guardian for the children.
"They did what they needed to do within the local magistrates there and they got legal custody of the children," Gedamu said. "They said 'your parent's lost their life to ensure that our family made it out alive, so we'll take care of you."
Gedamu said it was then Smith and she began discussing ways to get the family out of Yemen.
"We got talking about what we need to do and how we can get you guys registered for evacuation," Gedamu said.
According to Gedamu, the United States State Department had partnered with a third-party agency called the International Organization for Migration (IOM). On behalf of the U.S., Gedamu said she learned that the IOM was handling the evacuation of all U.S. citizens and their families. The only challenge according to her was getting Smith's family on the evacuation list.
Gedamu said the urgency to get Smith's family evacuated intensified after a phone call she had with him.
"His voice got cold, (it) got like really low and it got kind of scary. He said 'I have to go, call me in three hours'," Gedamu said.
As Gedamu later found out, Smith had been trapped and surrounded by three Houthi gunmen that had overheard him speaking English and suspected him of being American.
Smith told 47 ABC he was able to escape the gunmen by lying during the interrogation, but the close-call put him on high alert.
"To be honest I was in fear because I didn't know if (the Houthi) had been watching us somewhere. If the (Houthi) would send somebody out to watch the village I was in," Smith said. "Later I told (Gedamu) about it, that luckily I wasn't kidnapped. They could have taken me as a hostage, or they could kill me simply because I am American."
After Smith almost lost his life, Gedamu said she began working even harder. However, Gedamu hit a wall with IOM.
"IOM finally comes back with a reply saying only those people who have U.S. passports can be evacuated," Gedamu said.
That meant that the children, Smith's nieces and nephews that his mother now cared for, could not be evacuated through IOM. Smith said his family never entertained abandoning the children.
With IOM proving difficult, Gedamu reached out to Senator Ben Cardin, who sits on the foreign affairs committee.
47 ABC reached out to Cardin to see his involvement and in a statement given exclusively to us, Cardin said, "I have been deeply concerned about the escalating humanitarian crisis in Yemen and any Yemeni –American dual citizens – who may be unable to swiftly leave the country – My office continues to work with the State Department to provide whatever assistance is possible for Marylanders caught in Yemen who are waiting to return home. I care deeply about their safety and am monitoring the situation on the ground closely."
Gedamu also reached out to Congressman Elijah Cummings, who pledged his support as well. Cummings told 47 ABC, "My office is actively engaged in helping to facilitate this family's return to the United States.  My staff has been working with the International Organization for Migration and other government agencies to determine how the family can leave Yemen safely and return home together. I will continue to closely monitor this situation and assist this family in every way possible."
Even with the pledged support of Cardin and Cummigns, Gedamu said she will not rest until the family is home safe.
"I'm just here to remind (the government) of the urgency. It's not something we have the time for a lot of bureaucratic spinning… a lot of bureaucratic red tape," Gedamu said.
Meanwhile Smith said his family is hiding, surviving and eagerly waiting to come home.
"Both sides are hunting Americans. As soon as they can get us out of here the better, if they can us today – it will be the best," Smith said.
As of recent, there has been progress made on getting the children with Smith cleared to come back home. Earlier this month Cummings sent a letter to United States Citizenship and Immigration Services that 47 ABC was able to get a copy of. It reads in part, "It is with great urgency and concern that we are writing this letter in support of the petitions filed for humanitarian parole – (and ask) to award temporary admission to the United States to the above listed children until conditions normalize in their home country of Yemen."
If you would like to help the family, Gedamu has set up a Go Fund Me account. She and Smith say all donations will go to the children.