47 ABC tests their skills with the fair's "Air Guard Experience"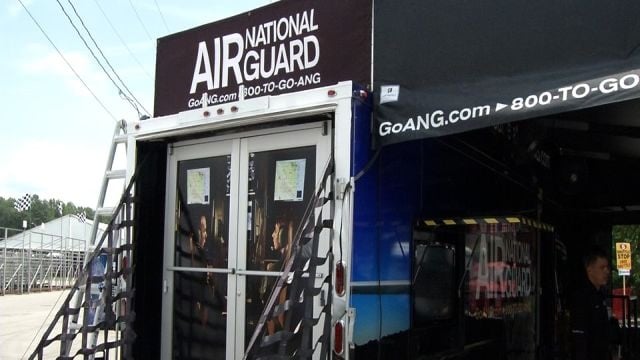 Members of the U.S. Air National Guard execute missions both in their home states and across the country.
Thanks to the Air National Guard Mobile Experience making it's way to the fairgrounds, now you can test your skills to see if you'd make a good air guard member.
"When participants do come through, they go to basic military training, they can test their physical strength, doing some push-ups, pull-ups, and sit-ups. Inside the trailer we also have a series of simulated challenges." Said Nikki Verheye, a crew member with the ANG Mobile Experience.
To see what kind of member I would make, I decided put my skills to the test.
In the experience trailer, I went through three virtual simulations.
The first being a TAC-D airstrike mission. Unfortunately, I failed my first mission.
But fortunately I was able to make up for it in the medic and maintenance simulations.
Going through each simulation was like a video game, but as Verheye told me, the skills tested in the simulations are the ones you need to serve.
"You're testing you're spacial aptitude, you're testing you're responsiveness under pressure, and some of the other skills you would need in order to be in the Air National Guard."
The only thing left to do to get the full experience was the physical test. On a mission to push myself, I could only do a measly four chin ups.
But where I came up short in chin ups, I made up for in other exercises.
Completing a quick 20 sit-ups and tying the daily record of 35 push-ups.
Representatives and recruiters from the Air Guard will be at the fair throughout the next few days, so stop by, test your skills, and if you decide you want to look into joining, they'll be able to help.