47 ABC braves the rides at the Delaware State Fair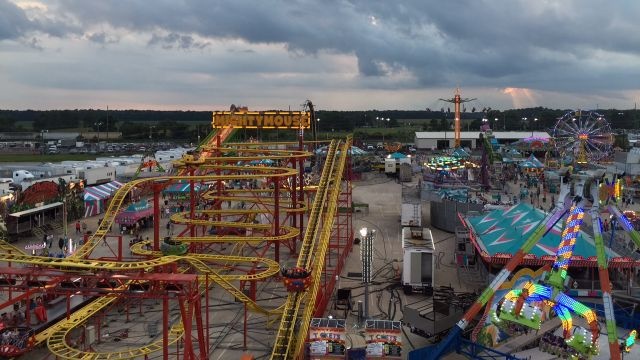 Katelynn Thompson tells 47 ABC she screams when she gets on a roller coaster.
That seems to be a common reaction from several people, but they can bring out the inner child in all of us.
Alyssa Betts says, "When it drops and you just feel excited. You can put your arms up and you scream. It just gets really exciting."
Kelly draper agrees, she's a self proclaimed roller coaster ride dare devil 47 ABC found that she was the one convincing her daughters to go on rides.
Draper goes on, " I just love going fast. They're bigger this year so they can ride the bigger rides. That's going to be fun."
However, not all rides fill the need for speed. The Delaware State Fair say they have a variety.
Frank Zaitshik, the president of Wade Shows says, "They're similar, bigger, better or as nice as any amusement park. We're in competition for the entertainment dollar."
They say they work to meet the needs of every visitor, including 47 ABC's Jobina Fortson. She started out with something light for the folks who may like heights and a light cool breeze. The swings may be a good choice.
She followed that ride with the Ring of Fire for those who enjoy going upside down! She says she's glad she didn't each lunch before that ride. Jobina wrapped her rides tour with the Exteme Energy. She says that one was intense.
However, she says the highlight of her day was taking 47 ABC photographer Allen Vickers on the Avalanche. He's not a fan of heights, speed, or rides in general, but he braved the storm. Next time, if there even is a next time, we'll have Allen try out the kids section. Like the fair says, there's something for everyone.