Wico. Co. superintendent announces retirement plans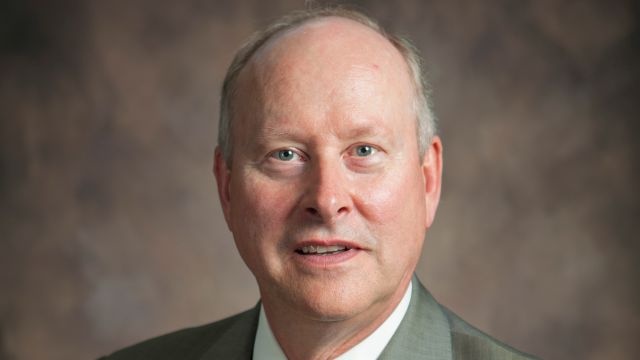 A big announcement was made from Wicomico County Superintendent Dr. John Fredericksen on Tuesday, as he publicly announced his plans to retire.
"I think it's appropriate." Fredericksen says. "It's my fourth year coming up in the second contract, and it's good to have the board have the opportunity to think about it."
Dr. Fredericksen first came on board as superintendent in July 2008. Since then, he has brought two new buildings into the county public school system: James M. Bennett High and Bennett Middle. When asked he specifically pointed out those two as major markers of success during his tenure.
Since the June 30, 2016 mark is still over a year away, Fredericksen says there is still work to be done. He says on top of his list is the new West Salisbury Elementary.
"That is the number one thing on my list of things to do." He told 47 ABC, "I want to make sure the money is there, the design is there, the process is there so we have support from the state, the county, and from everyone. There's a lot of people who have fingers in that pie."
In early June, a letter was sent to from the Wicomico County Executive's Office which stated the county's support of building a new West Salisbury on the same grounds. In the letter, it specifically stated its support for the school to fit for 350 students.
Fredericksen tells 47 ABC that he has been fighting for a school built to fit 650 students but according to county executive Bob Culver, moving forward with an increased number of students would require a redistricting plan. Fredericksen says changing boundaries is unlikely to happen within the next year.
Both admit, the project is still in its early stages and would likely require more conversations before the projected finish date in 2019. When we spoke to Fredericksen on Tuesday, he stressed the conversations between the public and school officials are paramount.
"We need to have that conversation early on to set up so people understand why we're doing things, not just that we're doing things but why we're doing it." He says. "I think if they understand why, they're going to be more supportive of the action."
Fredericksen says the school board will most likely hire a replacement in the winter months, between December and February. He says that is the prime season for hiring superintendents in large school systems like Wicomico County.
As for Fredericksen, we're told he and his wife are planning on move closer to their family members who live in Washington, D.C.