Thirty-two jobs cut in Worcester education budget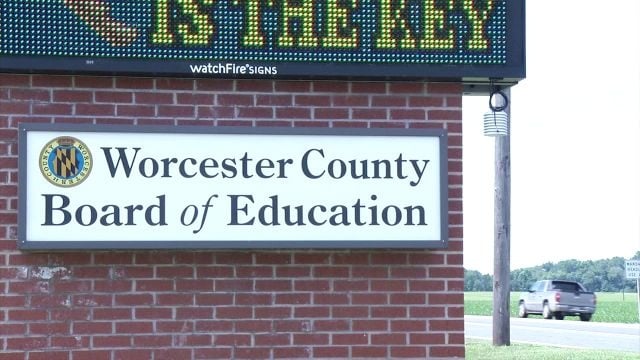 The Worcester County Board Of Education officially adopted the 2016 budget on Tuesday. At one point, the budget left room for question regarding an increase in salaries for educators.
Because of insufficient funding, 32 positions have been cut from the Worcester County Public School System for fiscal year 2016.
Superintendent Dr. Jerry Wilson tells 47 ABC, "Many of these were positions that become open through retirement but others have been notified."
WCPS Coordinator of Public Relations Barbara Witherow says of those 32 educators, 19 reportedly had plans to retire or resign but the remaining 13 educational assistants were terminated. According to the Board of Education, the cuts will lend to over 1.7 million dollars for raises. WCPS educators participate in a step-program for raises.
"Today what the board action was, was to support the negotiated agreement which provides a one-percent increase for those not on step, a step for those who are eligible to take a step and then a mid-year step for those that were behind a step." Explains Dr. Wilson.
This was initially in the hands of Worcester County Commissioners but they denied the original 102 million dollar budget proposed in early June, which included a county funding-request for pay increases. As a result, the Worcester County Board of Education, the Worcester County Teachers Association and the Worcester County Education Support Personnel Association ratified a negotiation that included an operating budget worth about 99 million dollars.
With 32 positions gone, we're told pay increases are guaranteed for 2016 for the remaining employees.
Teachers Association president Beth Shockley-Lynch says the agreement was a vote of confidence from the board that educators like her are doing a good job, but the first-grade teacher also admits reaching the decision was not easy.
"When your budget is made up of mostly people and programs, that's really the only way we can make our budget balance and it's very discouraging that we are losing people to other counties and that's a reality." Says Shockley-Lynch.
She says this is a reality she wants to leave in the past.
"I hope in the future that the communication between the commissioner and the Board Of Ed. can improve and that we won't be at this cross road again next year." She says.
According to the Board, funding for education in Worcester County is showing a downward trend. We're told that in the year 2000, about 51% of the county resources supported the school's operating budget. In 2015, the percentage was closer to 44%.