"Not shocked" after Harry Jones arrest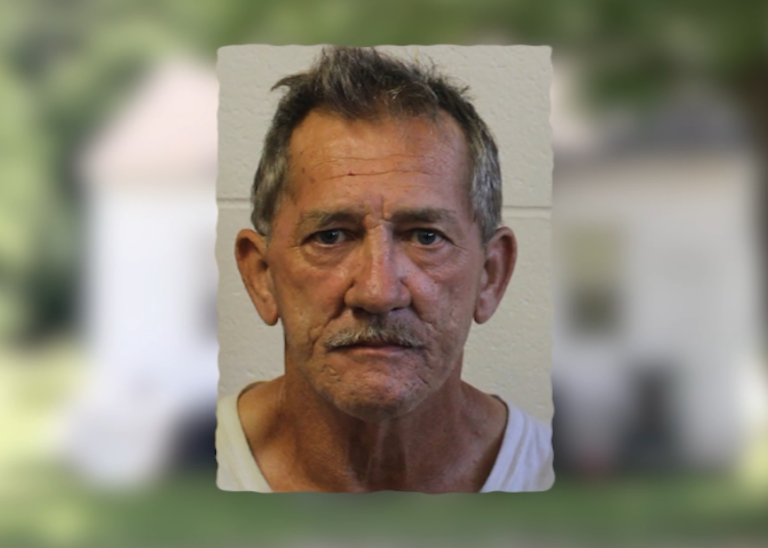 Authorities are still continuing to investigate what appears to be a case of false imprisonment and sexual assault. We're told they have 59- year-old Harry Jones in custody. 
Daniel Carter says, "When I pulled up I saw them putting the hand cuffs on him and taking him away."
Carter owns the lot on Keyes Lane next to where 59 year-old Harry Jones lives. According to the Wicomico Bureau of Investigation, a 37- year- old woman identified Jones as the person who held her captive in this home for four days.  
Carter goes on, "He was just an odd person you know."
Carter says in the year and a half that he knew of Jones living in the house, he saw what he describes as suspicious activity.
He replies, "I saw a lot of vehicles coming and going, different vehicles, at different times. Sometimes there would be three or four different vehicles over there at the same time."
The victim remains unidentified, but police say she escaped the house Tuesday evening and ran out to Old Ocean City Road with her wrists still bound by rope.
When investigators interviewed her at the hospital she told them other parts of her body had also been restrained. She was assaulted physically and sexually while being held captive.
Frances White says she's known Harry Jones for six years and as shocking as these allegations may be, she tells us she's not surprised.
White goes on, "He's kind of quiet, sneaky, you have to watch him."
Investigators obtained a search warrant and found evidence that aligns with the victim's story in Jones' home.
White replies, "He's shifty I'll tell you he goes away. He says stuff and doesn't do it. He's just not right. I can tell you that he's just not right to me.
The specific evidence was that aligned with the victim's story is not being released due to the investigation. We're told Jones has been charged with multiple offenses related to this case.
The victim was taken to PRMC yesterday and was treated and released. However, psychologists say there can be lasting mental effects.
Dr. Kathy Seifert says an experience like this can be extremely traumatic for the victim, people who may live in the same neighborhood; or really anyone who gets word of the case. 
She says living in mental distress has the ability to take over someone's life. Examples of this include someone never leaving their home, or obsessing over the incident happening again.
Dr. Seifert continues, "The biggest fear that people have when they've had an event like this is what if something like this going to happen again? You get more vigilant and you're watching to make sure that somebody isn't coming up behind you. You end up in a very fearful mood."
Dr. Seifert says for anyone experiencing fear and anxiety help is available.
Check out the list of resources below:
Lower Shore Clinic (410) 341- 3420
Eastern Shore Psychological Services (410) 334- 6961
Peninsula Mental Health Services (410) 860- 2673
Community Behavioral Health (410) 334- 6687
Atlantic Psychological Practice (410) 543- 8291