Hogan plans to balance treatment with demands of office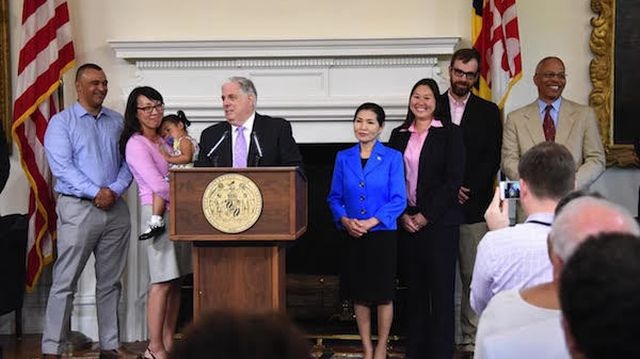 (AP) – Maryland Gov. Larry Hogan has pledged to keep working and to balance his cancer treatment with the pressing demands of his new administration.
    
While his attitude was upbeat, it remains to be seen how well Hogan will be able to govern while undergoing aggressive chemotherapy treatments.
    
Hogan missed a Board of Public Works meeting on Tuesday, after noting the day before he would miss some meetings due to doctor's appointments.
    
In his favor, the Republican has his first legislative session behind him. He also has a supportive staff, including a lieutenant governor he relies on as a steady backup.
    
He also faces ongoing challenges, including a big, upcoming decision on a light rail project and the continuing fallout from the death of a man injured in Baltimore police custody.