Health officials see spike in drug overdoses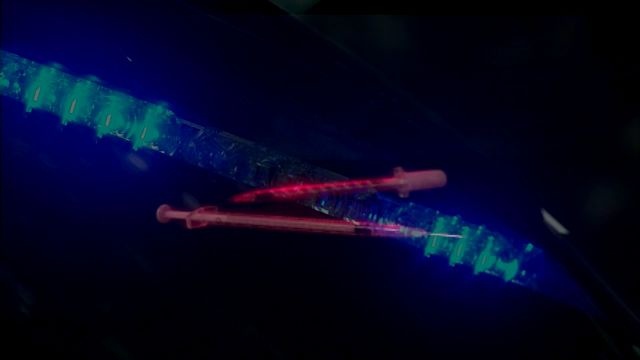 Wicomico County Health Department officials launched a campaign to combat heroin and opioid abuse in the county, which has reportedly seen an alarming spike in numbers.
County health officer Lori Brewster explains the "Don't Tag Along" campaign uses a multi-prong approach.
"We're targeting every type of media group not just through billboard but through print ads, radio ads, television ads, those types of things." Says Brewster.
Brewster explains this campaign is a step up from their continued efforts and can hopefully stop the drug-related death toll in Wicomico County from climbing. According to the health department, twenty people died from drug overdoses in 2014 which is a staggering jump from nine deaths in the year 2007.
While ads and billboards reinforce the message, Brewster tells 47 ABC it starts with education which she says is lacking.
"I think part of the issue is that we haven't done a good job of educating the community on what the true issues are." She says. "If we can get the message out to the community, that this is a community wide issue, it's not just an addict issue, that it can happen to anyone in any family, I think we would make some headway."
47 ABC caught up with Sherri Cox, a Wicomico County woman who says her only son is currently serving time behind bars. She described him as the "all-american kid who lost everything to pills and heroin; however, according to Cox, his arrest charges were actually theft related.
"An addict will do just about anything they can whether it's stealing from family members, stealing from friends, and then you take the items and pawn them and you've got money for your drugs." Says Cox.
Cox says families dealing with loved ones addicted to drugs face an uphill battle but like Brewster, she stressed the importance of awareness.
"Anything anybody can do is a big help to spread the word." Says Cox.
Officials say if your loved one comes forward and claims he or she has a problem, it's crucial to listen and seek proper help.
The Wicomico County Health Department is currently sixth in the state of Maryland for heroin addiction treatment facilities. For more information on how you can seek help, click here.