Exclusive look inside a Firefly camper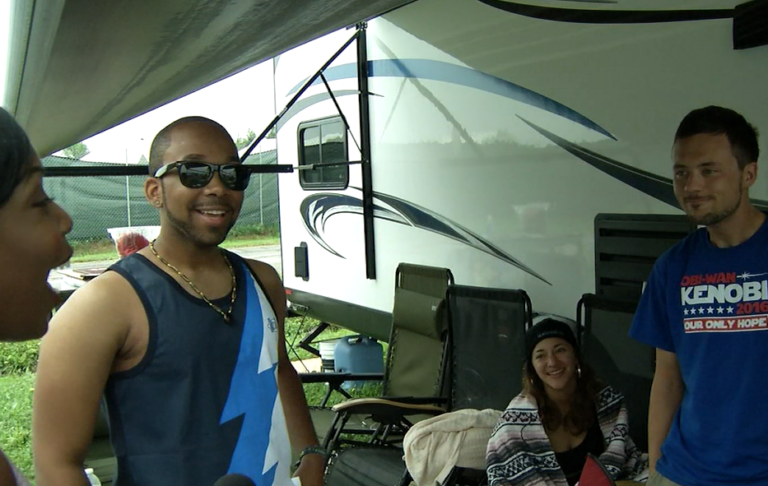 Like many music festivals across the country, Firefly have camp grounds for their fans while they enjoy a weekend full of music from their favorite musicians.
As the gates opened to Firefly thousands of people flooded the grounds at The Woodlands of Dover International Speedway.
The sold-out event attracts people from all over the country. Bethany Reeves says, "We're from Jacksonville, North Carolina."
John Hunt continues, "We came from Saint Paul, Minnesota so it's been a two day trek, about 12 hours a day driving." 
Once on site, many music lovers took to the "festival experience" opting to camp out. However, for some it didn't start out as well as they planned.
Another camper from North Carolina says, "It poured on us last night and all around our tent got soaked."
Others went for the less rustic route. Justin McNeil says, "I'm really glad we had hard shelter. We're a little cramped, but I love all these people."
McNeil tells us each camper can have up to 8 people inside; he and his seven friends made it work.
Alexander Cook says, "This is our portable bar. This is collapsible. We have a nice little rail here for the smaller alcohol and stuff." 
McNeil and Cook are roommates. Cook gave 47 ABC an exclusive tour inside their humble abode.
Cook and McNeil have a fully stocked fridge, a rather tight bathroom, and possibly one of the coolest features, an automated bed.
Cook continues, "We can use the electric to go up. We can store it. We have another bed right here. We basically use it like bunk beds."
Cook says they'll need it need the extra space because they still have three more full days of Firefly fun to go.
Cook goes on, "It's gonna be great man."