47ABC wins 7 AP awards from CAPBA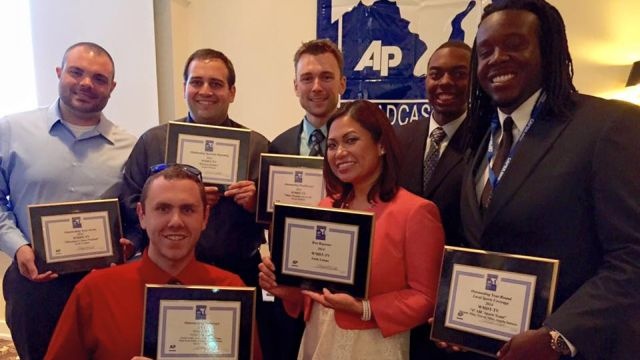 47 ABC team members attended an awards banquet tonight, where the station received seven awards from the Chesapeake Associated Press Broadcasters Association.
Our station accepted awards for Outstanding News series, Outstanding Documentary/In-Depth Reporting, Outstanding Year-Round Local Sports Coverage, Outstanding Specialty Reporting, Outstanding Weathercast, Outstanding Newscast and Best Reporter.
It was a big night of wins and we couldn't be prouder of our team.
Thank you for tuning in, Delmarva!