SU Graduate students walk the stage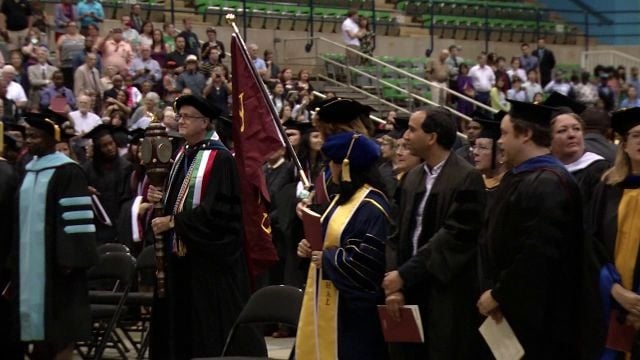 Salisbury University celebrated their graduates on Wednesday at the Wicomico Youth & Civic Center. But they didn't receive any degrees, they received doctoral degrees for the first time in Salisbury University's 89 years.
One special graduate Kimberly Allen, says she's been working towards earning her degree for a long time and it feels really good to finally accomplish what she's been striving for.
In addition to attaining her special degree, she also received $50,000 in support of the Eastern Shore Mission of Mercy Dental Clinic after designing and implementing a medical triage management model for the clinic. She tells 47 ABC it's fabulous because it actually brought all of the concepts that they learned in our various classes together.
Allen tells 47 ABC, "Words can even describe it, it's something I've been working for, for a long time with support of family and friends and a wonderful faculty here so its just priceless."
Allen received her degree in doctoral nursing practice.