"Stranded traveler" internet scam still a danger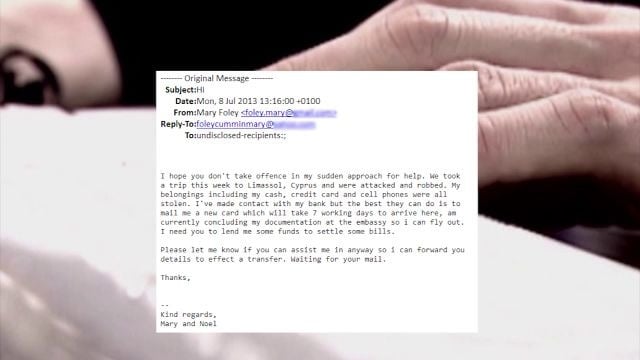 The internet can be a dangerous place, with potential scammers making offers and ads look so real and attractive that you could be manipulated.
A popular scam involves a friend of yours posting that he or she is stranded while traveling and in need of money.
It can happen via email or Facebook. It means your friend has been hacked, and the hacker is using their accounts to phish for money from their contact list.
Travis Fisher with Inacom Information Systems says most internet scams have one red flag in common: the payment method.
"Prepaid debit cards and Western Union. Because once it goes in the system, somebody claims it and it's gone. So there's no real record about who picked it up or anything like that," Fisher says.
Other tips for staying safe online: Secure your passwords on all your email and social media accounts. Avoid clicking attachments in unknown emails or Facebook private messages. And if you do get a distressed email from a friend, verify it, by calling that friend.