Queen Anne's fall apart late in regional final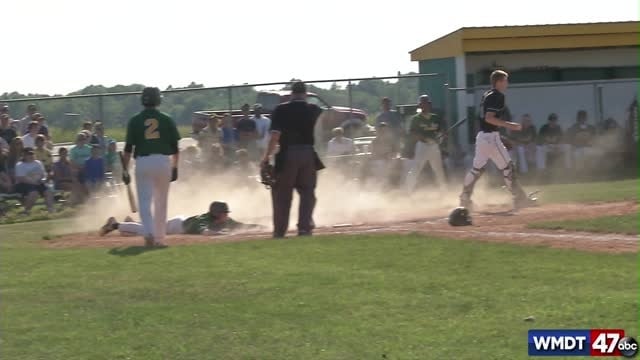 The Queen Anne's baseball team surrendered five runs in the top of the fifth inning to fall 7-3 to Patterson Mill in the 2A East regional championship game.
QA's Zach Bednar broke a scoreless tie in the bottom of the 3rd inning, when he drove in a run off a misplayed ball at third base.
The lead did not last, as the Huskies jumped back on top on the top of the fourth. Jeff Noss would deliver a RBI double, scoring Todd Campo. In the next at bat, Nick Cress' RBI single to right would score Noss.
The Huskies would go on to out score QA 5-2 for the remainder of the game, all five runs from Patterson Mill in the fifth.