Perdue: Pinnacle of entrepreneurship on Delmarva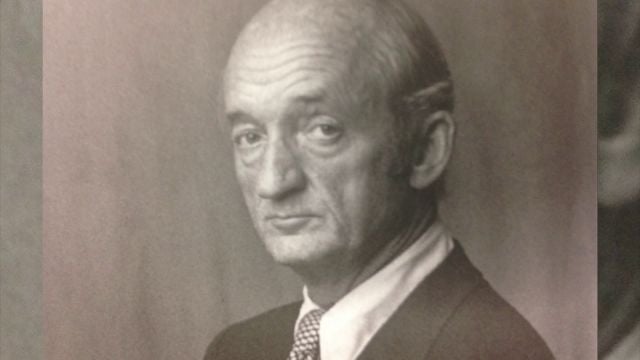 As part of 47 ABC's appreciation of local businesses and Salisbury Entrepreneurship Week, I sat down with Mitzi Perdue to talk about what made her husband Frank so special, and what made the business boom.
Frank Perdue understood running a company because he understood people. His widow, Mitzi, is one of those people. In fact, she's one of thousands.
"You wouldn't believe the people I've talked with – cab drivers, bartenders, people I've met on the subway who bumped into him one way or another and were enchanted with the experience of meeting Frank because he was so good at making you feel important," says Mitzi.
It's part of what helped Frank build his business into the juggernaut it is today. Perdue Farms employs 19,000 people and sells products in more than 100 countries. That's a lot of people. And Frank probably would have tried to connect with all of them.
Mitzi recalls, "Watching Frank Perdue go through a [processing] plant, it was never 'I'm the big important boss.' It was more 'We're members of a team, and we each have our role. And together we're creating something fantastic.'"
To create it, the Perdue family made its fair share of shrewd business decisions. In 1968, they became vertically integrated, allowing them to control their entire process from seed to market, and increase profits.
Then, in the 1970s, thanks to a series of memorable television ads, Frank became a famous personality, and Perdue a household name.
"The better the breeding, the better the eating," and "Believe me, when it comes to chicken, I'm tougher than you are," read the copy.
The ad man who wrote that copy, Ed McCabe, knew he had something special in Frank.
"The one thing they can't copy is you. Ed McCabe told him, 'You look like a chicken, you squawk like a chicken.' So that would be a way for it to crawl into people's minds and they'd remember. A lot of people would say 'I don't look like a chicken! Frank had no problem with that. If it sold product, go for it," says Mitzi.
The ad campaign ran for years. "It takes a tough man to make a tender chicken" became a catch phrase. It was good copy and Frank made it sing (or squawk). But don't let his performances fool you. Even as a young salesman, Frank Perdue was shy.
"He said that he was so shy, that he couldn't look at his prospect in the eye, he had to look at his own shoes," says Mitzi.
Frank got over the shoe thing, then the camera thing, because it all came down to doing what was necessary and good for business and family.
Speaking of family, Frank's father Arthur even stared down the camera lens with conviction, speaking about the "inhuman" hours Frank worked, offering "You might wonder what drives a man like this," and then deadpanning, "I'll tell you. Me."
Arthur and his wife Pearl started the business back in 1920. It was a hatchery, selling eggs, and setting high standards. Arthur studied chicken breeds and selected only the best. When others paid $5 for breed stock, he paid $25.
"So Frank grew up with that kind of focus on research and quality, and an emphasis on hard work. His father would start work at five in the morning," says Mitzi.
Hard work pays off. By the time business boomed in the second part of the 20th century, Perdue was global and so was Frank. But his heart was still here on Delmarva.
"We traveled a lot, but he was always so happy to get home. I mean he just reveled in it," says Mitzi.
Not only did he revel, he gave back. From the Salisbury School, to the business school at Salisbury University (Perdue School of Business), to the minor league baseball stadium named in honor of his father (Arthur W. Perdue Stadium), Frank's philanthropy enriched the area, and Mitzi says it went beyond the conspicuous examples. Frank made countless other donations, under strict conditions of anonymity.
In 1991, Frank turned the business operation over to his son Jim, who picked up where his dad left off.
In 2005, Frank Perdue passed away, at age 84. Since then, under Jim's leadership, Perdue Farms has doubled in size.
"He's got just the right personality for continuing it. Frank was blessed in having a son that could do that," says Mitzi.
Mitzi Perdue was blessed with talents of her own.
For two decades, she was a syndicated columnist, first writing about agriculture for Capitol News, then writing about the environment for Scripps Howard.
Like any good writer, she always had pen and paper within reach. Over the years, she jotted down things Frank said — lessons, anecdotes, and quips.
Mitzi has now turned those notes into a book, Tough Man, Tender Chicken. She interviewed 134 of Frank's colleagues, competitors, friends, and family for the project, and she says it's a hybrid genre.
"It's just full of tips and tidbits and tricks that [Frank] used as part of his success, so it's a success manual and a biography," Mitzi explains.
The book is available on Amazon and Kindle for $20.00. You can find it at www.FrankPerdueBook.com
Mitzi also does plenty of public speaking engagements. To see where she will be next, check out www.MitziPerdue.com