New Christian movie filming locally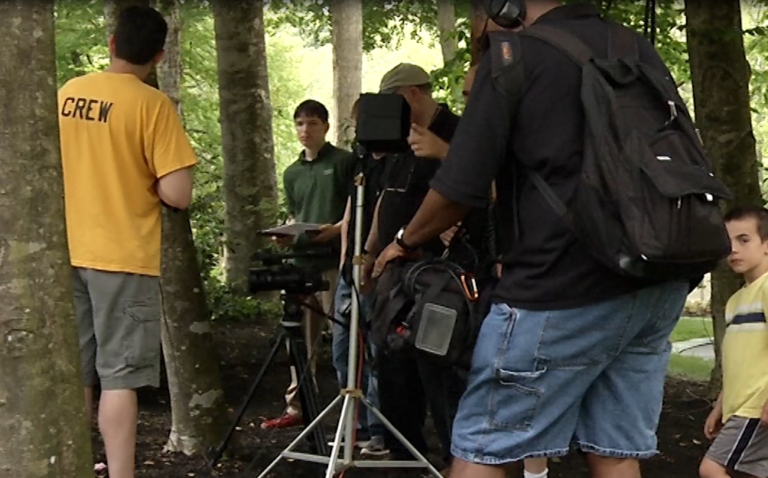 A group of Maryland film makers are producing a new Christian movie on the eastern shore.
The film is about Hypocrisy and is entitled Masquerade. The producers are a part of a non-profit media ministry called Christian Walk Alive, or CWA.  The plot of the movie surrounds a family who finds that living out their faith consistently is easier said than done.  
Filming has taken place in Sharptown and Salisbury. The actors are local as well. We're told the goal of these productions is to provide something family friendly, while also sharing the Christian faith.  
Larry Amon, the president of CWA says, "I saw there were a lot of films that were just full of stuff that I didn't want my kids to watch and I didn't feel that comfortable watching. I thought well why can't I do something about it? Why can't I make films that I like to see that have the same kind of action, same kind of fun and excitement?"
The film makers tell 47 ABC they expect the movie to be finished by late summer.