National Emergency Medical Services Week: Tips to prep for paramedics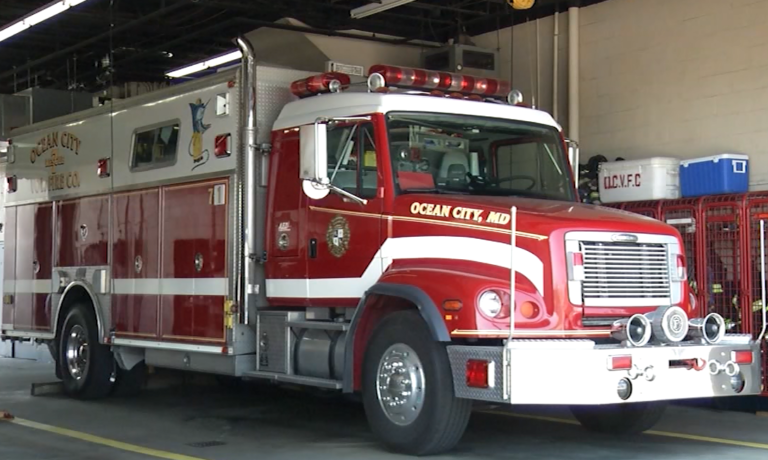 First responders provide daily life-saving medical care to people across the county. In light of National Emergency Medical Services Week, 47 ABC caught up with a one to learn what the public can do to ease the process of getting them to a hospital once paramedics are dispatched to their home. 
Ryan Whittington, the union president for the career fire fighters and paramedics in Ocean City says, "EMS providers are often taking your blood pressure, checking your blood glucose level, seeing if it's high or if it's too low."
First responders can also put you on a stroke scale or even a cardiac monitor. Whittington says an ambulance is basically like a mobile emergency room. It saves lives.  However, to continue to save lives, first responders could use the public's help.  
Paramedics tell 47 ABC when they arrive on a scene, they don't know what to expect. They say because of that, it's very important to have personal information available to access."  
Whittington continues, "Keep a list of your past medical history, your allergies, and medication that you currently take."
This is especially helpful if they arrive to a home and the person needing assistance can't speak. Paramedics are able to administer certain medications while riding in the back of an ambulance to a hospital, but they can't do that if they don't know an individual's history. Giving medication to someone who's allergic to it can not only result in a bad reaction but even death.
Whittington goes on, "That's vital information that we can relay to the hospital when we take you there."
Other tips to help them out paramedics when they arrive to a home include having an easy path to go in and out of the house, let them know whether there's a pet in the home, and if possible, keep the pet out of the way.
However, Whittington says what often prevents them from getting to you…"When we're driving down a dark road at night or an alley looking for a house we may not be able to find you."  
In other words, always know the address for the location you need the paramedics to be dispatched. It could be the most crucial aspect of saving a life.
The theme of National Emergency Services Week is EMS Strong. To learn more life-saving tips for yourself, click here.