Kayaker rescued from marshy area near Assateague Island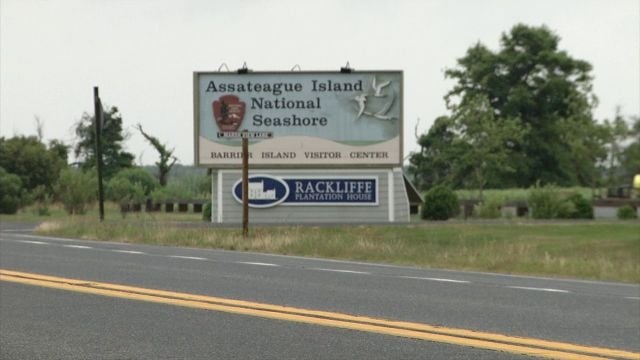 Emergency crews rescued a kayaker off the coast of Assateague, after she reportedly got lost in a marsh Tuesday evening.
Maryland State Police say on around 6:30 PM, Worcester County Emergency Services received a 911 call from a 26-year-old woman, who had been kayaking in Sinepuxent Bay, near the Assateague Island National Seashore, when she got lost. Officials say the woman was fatigued, unable to find her way out of a marshy area, and felt she was starting to become hypothermic. The only location indicator that the kayaker could give authorities was a marshy area several miles south of the Verrazano Bridge.
Following the call, the National Park Service, the Berlin Volunteer Fire Company, and Maryland State Police Aviation Command were all alerted to the situation. MSPAC Trooper 4 responded from the Salisbury-Ocean City Wicomico County Regional Airport with a crew of four, and brought the USCG Rescue Basket in case it was needed. Worcester County Emergency Services dispatchers were apparently able to keep the kayaker on the phone, keeping a close link between the woman and her rescuers.
She was reportedly quickly found on the eastern side of Sinepuxent Bay, several miles south of the Verrazano Bridge. A location not accessible by foot or rescue vessels, according to authorities. After locating her, the dispatchers were able to relay the plan to her. Trooper 4 then lowered their Rescue Basket, and hoisted her from the marsh.
She was brought to western base of the Verrazano Bridge, where Berlin Volunteer Fire Company personnel and NPS staff were waiting. The kayaker was reportedly not injured and did not require medical treatment.
Following the successful rescue, Authorities want to reiterate the importance of having a way to communicate during recreational activities, such as a cell phone, as the ability for this kayaker to call 911 and stay on the phone with dispatchers was so critical in the rescue.