Institute of Medicine President visits Salisbury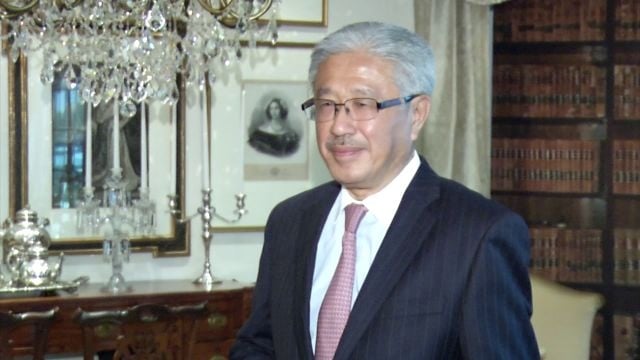 The Institute of Medicine may not be as recognizable a name as the Centers for Disease Control or the National Institutes of Health, maybe because it's not a government agency, but it's actually been around longer. On Wednesday company President Doctor Victor Dzau, who has been at the helm since last year, visited Salisbury to discuss what the group does.
47 ABC spoke with Dr. Dzau who tells us, "I think this job is my opportunity to serve the nation. I took this opportunity right away to say this is where I need to be, I want to make sure i get to meet people out here and have a chance to talk to them."
The Institute of Medicine, or IOM, was chartered in 1863 under President Abraham Lincoln. IOM's objective is to help those in the government and private sector make informed health decisions by providing reliable information.
Dr. Dzau tells 47 ABC, "I think the strength of the organization is because we're not part of the government. It should not only be government work, it should be what the people want and that's why I'm here."
From nutrition, to global health, to insurance, the IOM compiles research in one place online which you can access for free. Dr. Dzau says reliable information is more important than ever in the internet age there's a lot of medical misinformation out there. He's traveled the world to educate people but it was a short trip on Wednesday.
Dr. Dzau tells 47 ABC, "In fact I live in Washington, it's in my backyard right, I mean, what better than to talk to people who live around the area that we serve."
Dr. Dzau says where ever he goes health concerns are generally the same. How to prevent disease and improve the community as a whole, and what does the future hold?
Dr. Dzau tells 47 ABC, "What do we need to do to be sure that everybody has access to good quality health care that we can afford and perhaps even more important is how do we maintain the healthy society."
If you would like to learn more about the IOM you may do so by visiting their website which is, http://www.iom.edu/