Indians advance to title game squeaking by Archmere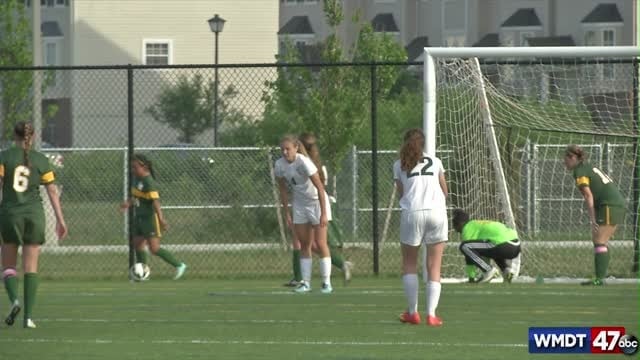 Madison Hogsten scored the loan goal in the '45th minute to give Indian River a 1-0 win over Archmere Tuesday afternoon.
Freshman goalie Fabrea McCray made three key saves in the game to preserve the win.
The Indians will take on the winner of the Caravel/Friends game, set for Wednesday afternoon at 6 pm, at Tower Hill High School. The championship game will be at Smyrna High Schoo on Friday, May 29th at 5 pm.