Habitat for Humanity Choptank presents 66th home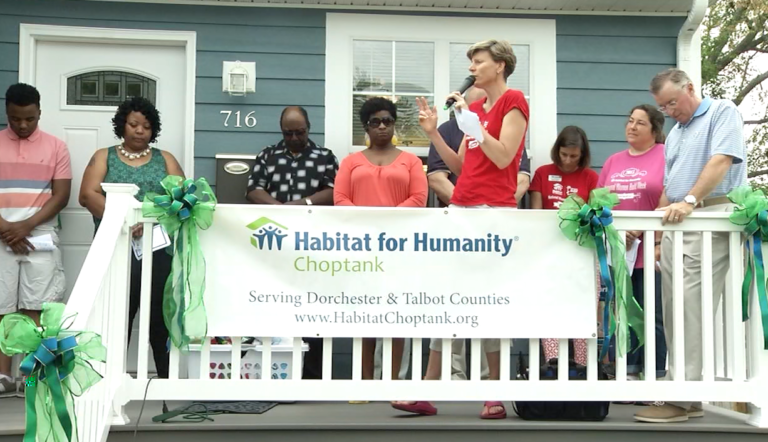 Habitat for Humanity Choptank, along with several community members in Cambridge gathered Saturday morning to welcome a new family to their neighborhood.
Nancy Andrews, the Executive Director of Habitat for Humanity Choptank says, "It's a celebration! We're celebrating the sale of our 66th home. This is a pretty big mile stone for us. This is the 11th home we've completed in the city of Cambridge."
After completing "sweat equity" hours through building her house, along with pre-homeownership classes, Cambridge resident Consuelo Boulden received the keys to her Habitat home Saturday.
The one-story single-family home located on Rigby Avenue has durability and energy features that meet the construction standards of Habitat Choptank. Boulden will be living there with her children.
Boulden goes on, "I got a great location. Everything is all good.  I'm happy. It's Mother's Day, it's a big gift for me."
Habitat Choptank currently has three other homes in progress. One of them is another single-family home rehab in Cambridge, and the other is a new construction two-home duplex in Easton.