UPDATE: Crews battle brush fires around the shore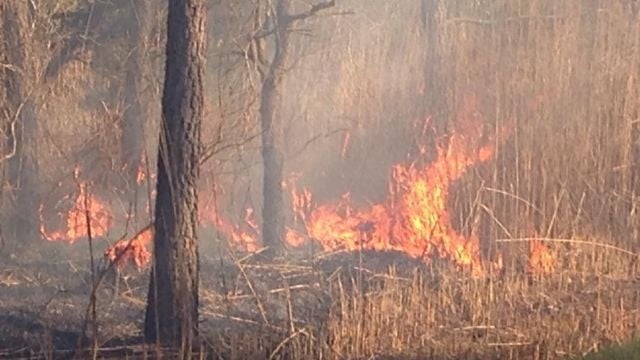 Fire crews busy on the shore this afternoon, battling three brush fires.
In Vienna, one blaze shut down Elliot's Island road for several hours. Officials tell 47 ABC that a marsh fire broke out after a controlled burn got out of control.
47 ABC has learned there are some areas in the marsh still smoking. Officials say there are a few hotspots they will be monitoring over night, but the fire is mostly under control.
In Parsonsburg, a brush fire broke out in the area of Johnson and Wango Roads. A member of the fire department tells us the fire is under control and luckily no injuries were reported.
It's not clear right now just how close the flames were to any homes or if any were damaged by the fire.
Then in Queen Anne's County, another brush fire off Route 50 in Kent Narrows.
No word yet on if this fire is under control.