Tourism pumps millions into Assateague Island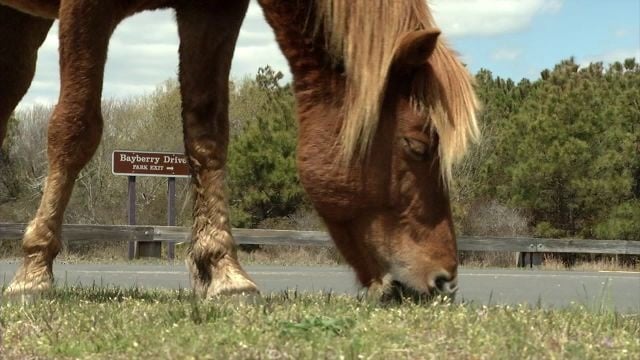 $102,346,900.
Let that number sink in.
That was the cumulative benefit that tourism had on the local economy of Assateague Island National Seashore in 2014 alone.
Millions of people from all over, travel to the white sanded beach to camp, fish, relax, and see the infamous Assateague Wild horses.
Park Ranger and Assistant Chief of Interpretation and Education at Assateague Island, Liz Davis, said that a lot of the incoming money comes from support organizations, the lodging industries, the food industry, oil and of course gas.
Over two million visitors spent over ninety million dollars in near by communities, last year. With all the activity that came into the town, more jobs were needed. Tourism helped support 1,241 jobs within the 60 mile radius.
The core of the Summer is when there is a flood of people come to enjoy what Assateague Island has to offer. Local business owners say that tourism is what the town flourishes on.
Rangers and Locals tell 47 ABC that 2012 was a difficult year due to the damage caused by Hurricane Sandy. Another rough patch was when the government went on hiatus back in 2013.
Lang, the Co-Owner of a local business told 47 ABC about some of the struggles the town faced after Hurricane Sandy. Lang expressed that "It might as well been a double winter because nobody came down."
Interestingly, officials tell us that for every one dollar invested by American taxpayers in the National Park Service, ten dollars goes back into the U.S. economy. Now with Summer a couple of months away, everyone is hoping for an even bigger 2015.
Park Ranger Liz told 47 ABC that 2015 is the 50th anniversary of Assateague Island National Seashore and there will be a lot of great activities. She also mentioned that 2016 will be the 100th anniversary of the National Park Service, another great reason to celebrate.
After enjoying the Island ourselves, we got the opportunity to see over 5 wild brown happy horses in action. 47 ABC came across one man who's driven all the way from Canada to the Eastern Shore, for the passed 16 years. John Novak told us he will be back to Asssateague Island next year and all of the year to come. "It's become a favorite spot on my stay down here", John Said with a smile.