Technology becomes accessible for Wicomico Co. Students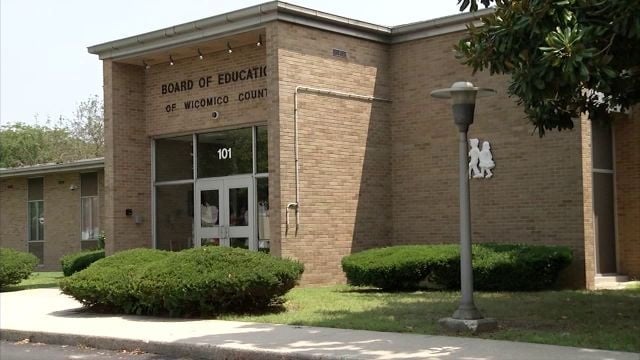 Wicomico County Public Schools are moving forward with technology by allowing students the opportunity to save hundreds of dollars. As of March 31, students in grades 3 through 12 can download Microsoft Office 365, free of charge. Teachers and staff members will also benefit from this and will be allowed to obtain a full version of Office to their personal devices.
Wicomico County Public Schools' Director of Technology, Robert Langan stated, The Microsoft Office Student Advantage Program "all started with a White House connected initiative that started in 2013 when a large number of tech corporations got involved in the process of offering services and solutions to education."
Microsoft Office 365 includes Word, Excel, and PowerPoint which are essentials in modern curriculum. Microsoft Office 365 can be downloaded on up to five different devices and can be used as long as the child is currently enrolled in Wicomico County Public Schools. There will be unlimited private storage available for teachers and students in grades 7th through 12th. The subscription to Microsoft 365 will expire when the student graduates from a Wicomico County Public School.
Another feature of Microsoft 365 according to Robert Langan is 'OneDrive' which will be used by students in the upcoming Fall Semester. OneDrive runs on cloud storage, and students will be able to upload their assignments and share documents with each other. Teachers can be able to look at documents stored on the cloud. This will allow for more student and teacher interaction outside of the classroom.
47 ABC spoke with Director of Secondary Education, Micah Stauffer who said "Students will be able to work on these presentations assignments, homework right at home as opposed to having to go to a public library or maybe stay after school to do those kinds of assignments." He also stated that "The goal for all students is to prepare them to be college and career ready by the time they exit high school." Stauffer sees the bigger picture on how this will help bridge the gap for the students who don't have technology at home.
Students will be able to access the Microsoft programs on their personal computers, laptops, smart phones, and tablet after it is downloaded.
Principal Kelley Morris-Springston of Wicomico Middle was very excited for her students and the direction that they are heading in. She also commented on how it gives the teacher an opportunity with their short and long term planning to actually embed the technology into their lesson plans. Principal Kelley is also thrilled that the free program will enhance learning at home as well as when students return back to school, they can continue with their learning.
Administrators say Microsoft Office is essential not only to succeeding in the classroom but also in life beyond it. Superintendent John Frederickson said "When you make decisions on buying a house or buying a car, you're going to be doing some kind of a product that deals with a word processing tool and this gives them an industry standard word processing tool for free." He also said that the Wicomico County School Board switched over to Microsoft as an overall operating system a few years back, because it's a cleaner, clearer, and lower cost high quality product
According to the Wicomico County Board of Education, the Maryland job market currently has more than 9,500 openings requiring Microsoft skills. Now, roughly ten-thousand Wicomico county students can acquire those skills for free.
Wicomico County Public Schools' Director of Technology, Robert Langan also mentioned another program, Comcast Internet Essentials, that is available for Free and Reduced Lunch program Families. This will allow the families of students to be able to obtain low cost internet for $10 per month and a $150 personal computer. He also stated that, "This is great for helping with the digital divide for our community where we want to get technology in the hands of the under-served so they can be successful."
You can register your child for Microsoft 365 on here.
Learn more about Internet Essential here.