Princess Anne first responders turn CO tragedy into initiative for prevention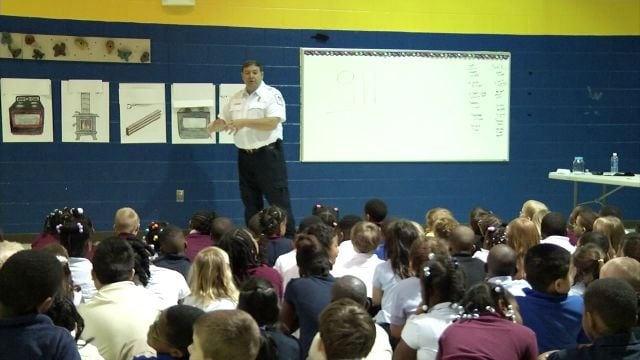 Carbon monoxide — two words that have a much deeper meaning for Princess Anne Elementary School.
It's the reason they no longer have five of their students, one in every grade except for second. However, exactly how that is the case, has made the past few weeks at school confusing.
"All they kept asking is why, how did it happen," says Cortney Monar, principal of Princess Anne Elementary School. "Some teachers felt more confident in teaching about it where others weren't so much because they were really struck hard with it."
That's where the Princess Anne Volunteer Fire Department comes in, turning the tragic, accidental carbon monoxide leak that took the lives of the Todd family, into an initiative for prevention.
Chief Robert Wells spent time with all grades on Friday. With the help of the Somerset County Health Department, through demonstration and even a game, he explained what carbon monoxide is, how it is produced, what students can do to stay safe, and more importantly, not to be afraid.
"Let them know that those appliances that produce it are still safe to use, but were stressing maintenance, up-keep," says Chief Wells. "One of the things the Fire Department does is community education, we're really going to take off on that now."
That is why their efforts are not stopping with the schools.
Next month, the fire department will go door-to-door in the Princess Anne fire district to check for carbon monoxide alarms. Those who don't have them will get one for free.
"We'll hook them up, put the batteries in, make sure it works, and then we'll put that in our files at the fire house so we can go back every year and check on them."
For a grieving town, it's a piece of positivity they can hold onto, and a message they hope other communities push before it's too late.
"It's really important that everybody be aware," says Monar. "We've had to take it day-by-day, but we won't ever forget our students."