Local PD respond to gang-related threats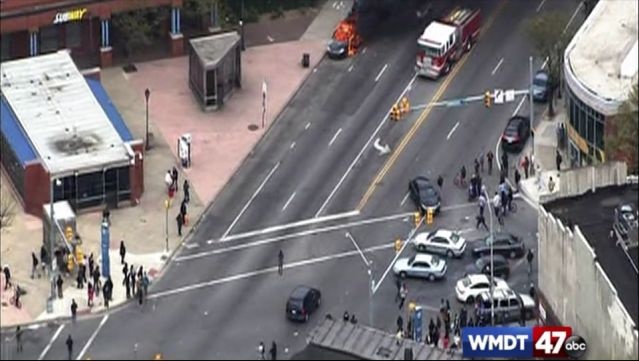 In a Monday morning email, Baltimore Police warned law enforcement that various gangs could be partnering up to take out officers.
Ocean View Police chief Ken McLaughlin says the three gangs mentioned have had a long presence on Delmarva.
"The Bloods…they have problems with them out of Rehoboth Beach, West Rehoboth area…Salisbury, Maryland. There's definitely a gang." Says Chief McLaughlin.
The email also singled out the Crips and the Black Guerilla Family.
Corporal Gary Fournier tells 47 ABC that in 2013, Delaware State Police identified 50 gangs and 467 members statewide. Chief McLaughlin acknowledges their presence, but he points to larger cities as the hives of gang activity.
"Here, it's Philadelphia, Wilmington, Baltimore…and to a smaller extent, Salisbury, Maryland on the shore." Says Chief McLaughlin.
The gangs network throughout the country, but so do law enforcement agencies. Salisbury Police Chief Barbara Duncan also says the Bloods, Crips, and BGF have been on the radar for years. She tells us police throughout the region have to continue sharing information.
"We certainly aren't silent anymore." Explains Chief Duncan. "We certainly are very concerned about this place. We share routinely with our other law enforcement officers. Not only in this county but in Dorchester, down in Somerset, over in Worcester and beyond. Sussex county in Delaware has been brought in the forum and they're great partners as far as intel-sharing goes."
In response to the threat, Chief McLaughlin recommends officers everywhere to approach with extra caution, especially if they come across a known member of these gangs.
"There's always a threat to law enforcement. It's just something we learned to live with. This just kind of heightens our awareness levels a little more." He says.
Police we spoke to say area residents have a role in assistance, too. They say if anyone knows anything in regards to gangs, or gang activity, to please their local law enforcement agency. We're told these tips can be submitted anonymously.