Last minute tax filing tips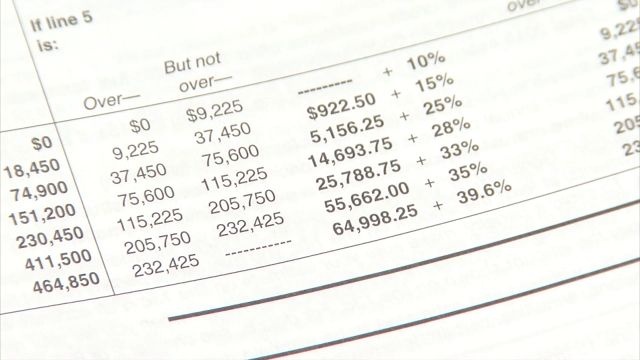 Tax payers are counting down the minutes until the big day. Wednesday is tax filing deadline day and even if you're in a very tight spot time wise, there are a few tips that could still help you out.
Tax specialists say most importantly file your returns no matter what. The penalties for not filing are 5% per-month and the penalties for not paying is half percent per-month.
Another tip is, if you would like to change your refund or your balance due you can do so until tomorrow and you have the option to make contributions to an IRA for the previous year. That can make a huge difference in your taxes.
47 ABC spoke with the General Manager of Liberty Tax Service, Cathy Fulmer who tells us, even though it's a matter of hours until the deadline, people will come in tomorrow.
Fulmer tells 47 ABC, "People are creatures of habit if they filed on the 15th last year they're probably going to file on the 15th this year. It makes more sense to have your return prepared early so you're not in a crunch time."
Fulmer also says if you haven't filed yet don't panic just get to a tax service that can help you as soon as possible. But if you are waiting to mail your paperwork don't wait too long because post offices will be running on normal business hours today and tomorrow.