Easton's Flournoy and Moaney Change The Game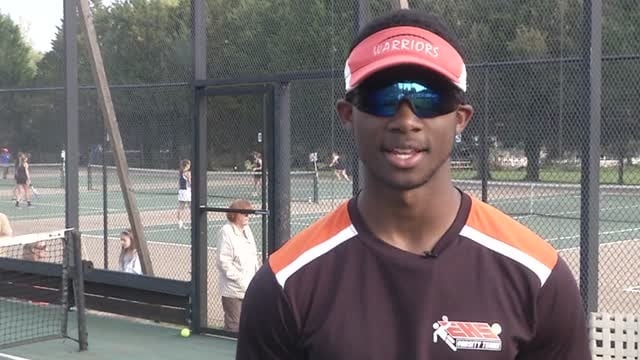 Easton High stand outs Jaelon Moaney and Leon Flournoy IV have both made their impressions during their time as a Warriors. Collectively between playing football, basketball and track, they have received multiple All-Conference selections, a Bayside Offensive Player of the Year, Honorable Mention All-State Selections, and have both signed to play at the college level for next year. This spring though, they have expanded their games to a new arena, joining the Warriors tennis team.
The pair started practicing this January and have seen the improvement throughout this season as the entered Tuesday with a 2-1 record playing doubles. The transition to asphalt has helped them gain a level of respect for the difficulty of the sports. But the most welcoming surprise was how friendly the team was and how encouraging they were while both first began playing. The pair will compete against Easton's No. 2 pairs to challenge to move up a spot on Wednesday. But regardless of how the remainder of the season goes, both say the experience has been more than they could have ever expected.