Downtown Development District Grants head to Dover, Seaford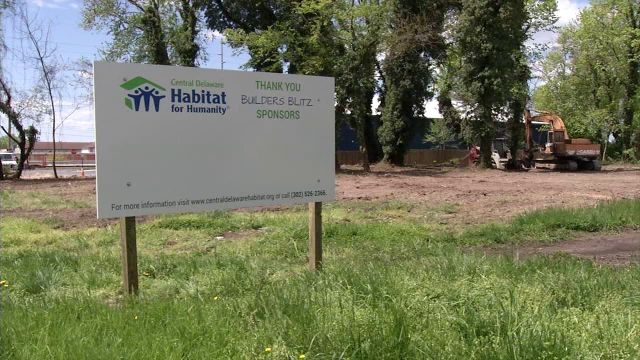 A building at the corner of West Loockerman Street and South State Street in Dover, along with an unused space on South Kirkwood Street, has been empty for the past three years in Downtown Dover.
However, that will soon change with efforts to revitalize an area that saw a 200% increase in crime last year.
"I think the more vibrant these downtowns are the more people will feel safe living here, eating here, shopping here, working here, and that's what it's all about, says Governor Jack Markell (D-DE).
Sixteen months ago, Governor Markell first announced that Dover was one of three cities eligible for a portion of the $6.5 million in Downtown Development District grants.
The city of Seaford received $671,000 to go towards Residences at River Place, LLC for two four-story apartment buildings with 72 waterfront units. The complex will also include a club house, pool, gym, and boat docks.
In Dover, developer Joe Petrosky, with G&J Holdings, LLC., won an $88,918 grant to rehab the Priscilla building into a restaurant, office space, and apartments.
"I believe as a resident that we need another quality restaurant downtown," says Petrosky. "I think anytime you have vacant buildings occupied by jobs of residents it's beneficial."
On South Kirkwood Street, five new houses will be built by the Central Delaware Habitat for Humanity starting in June.
According to Habitat for Humanity, it's an opportunity for home ownership in an area that's 75 percent rental-occupied. They will have an average mortgage of $550 a month.
"Across really the county a two-bedroom apartment right now is about $910," says Jocelyn Tice, executive director with the Central Delaware Habitat for Humanity. "The need for affordable housing across the county and across the state is essential."
The grant money across the state is expected to generate more $114 million in private investment, but for Dover, it means jobs, affordable housing, and construction downtown.
It's a big step in revitalizing to make the town appealing for development, not crime.
"We all know that there's an issue and here's what we can try to do," says Tice. "Hopefully be a part of that change that really occurs in the downtown area."