Del. Department of Justice aims to take tougher stance on armed juveniles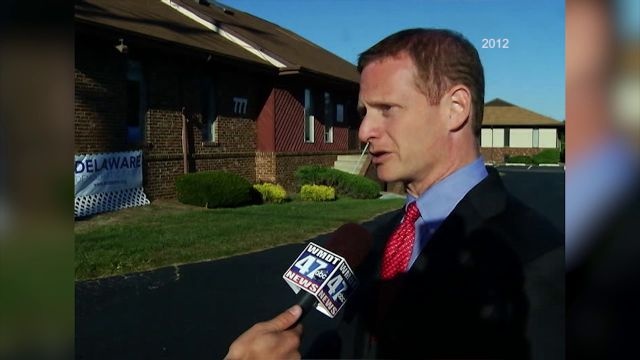 Delaware's Attorney General says he is working on taking a tougher stance on juveniles with guns.
On Friday, Attorney General Matt Denn announced new initiatives that the Department of Justice is instituting to address the apparently on-going problem of juveniles with firearms. The new initiatives include looking into the charging decisions for juveniles, keeping minors arrested on gun charges behind bars after the arrest, and allowing family court to punish delinquent juveniles.
"Juvenile gun possession is one of the most serious threats to public safety that I have seen in my first eleven weeks in office," Denn said. "Part of the reason is that adults have told these juveniles that there are no real consequences to carrying guns – and too often that has been true. We have to ensure that there are consequences, and that juveniles know about those consequences."
AG Denn has already started reviewing offenses that were handled in Family Court as delinquency cases, but that apparently should have been treated as adult cases because of their severity, or a past history. Two cases are already being reviewed, including one where a 15-year-old reportedly led Police on a high speed chase through Wilmington in a stolen vehicle, that apparently also had a stolen, cocked, and loaded semi-automatic weapon tucked between the seat and console. The case has since been sent to the Superior Court because of the Attorney General's decision to charge the teen with possession of a firearm during the commission of a felony.
"We need juveniles in our state to understand that carrying a gun has real consequences," Denn continued. "It no longer automatically means a delinquency charge that will disappear from your record when you turn 18. Prosecuting a juvenile as an adult is a difficult decision and one that we don't make lightly, but these gun crimes have created an intolerable condition on our streets."
A study reportedly showed that between 2011 and 2013, 35 percent of the minors arrested for shootings in the City of Wilmington, already had a previous firearms arrest.
The Attorney General explains that prosecutors already participate during regular business hours in bail hearings involving juveniles, but there is now a new policy in effect for those arrested by the Wilmington Police Department on class D felonies overnight or on weekends. Those juveniles will now have a prosecutor, armed with evidence, present at their bail hearing. Officials are apparently hoping to cut down on the number of juveniles turned over to the custody of their parents pending trial, just because it isn't regular business hours.
Lastly, a task force request has reportedly been submitted to the General Assembly by the Department of Justice, asking for a reevaluation of the Family Court's governing statute, which currently isn't allowed to consider punishment of juveniles, harm to victims, or deterrence of other juveniles in determining the sentences it imposes, even for the most serious crimes. The goal would reportedly be to allow Family Court judges to consider more factors when sentencing juveniles.
We'll have more on this story, tonight at 6:00 PM on 47 ABC.