UPDATE: Identities released after fatal car crash in Pittsville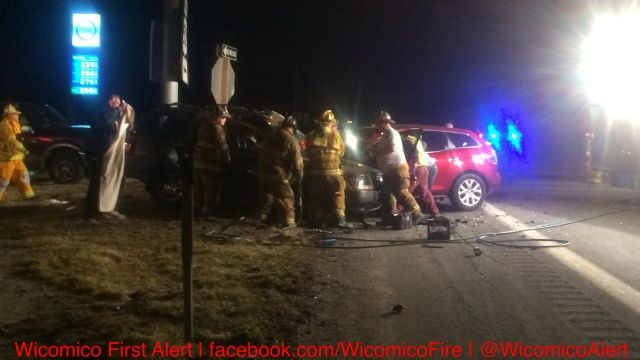 Maryland State Police have released the names of the woman that was killed in a car crash Sunday night in Pittsville.
According to reports, around 7:45 PM, Troopers responded to a two car crash on Route 50 at Sixty Foot Road in Pittsville.
A Jeep Grand Cherokee, driven by Mark Joiner, 71, of Rehoboth Beach was traveling East on Route 50 and reportedly turned north onto Sixty Foot Road. That's when Police say a Mazda, driven by Patricia Milutin, 70, of Princess Anne, hit the Jeep on the passenger side.
Authorities say Joiner's wife, Margaret Joiner, 71, from Rehoboth Beach, was pronounced dead at a local hospital.  According to Maryland State Police, Joiner along with Milutin and her passenger, Rudy Milutin, were also transported to PRMC for their injuries. Reports say Rudy Milutin was eventually transported to Shock Trauma in Baltimore for further treatment. Mark Joiner has reportedly been released from the hospital.
An investigation is ongoing, authorities say charges are pending.