Two arrested on drug charges outside Woodside liquor store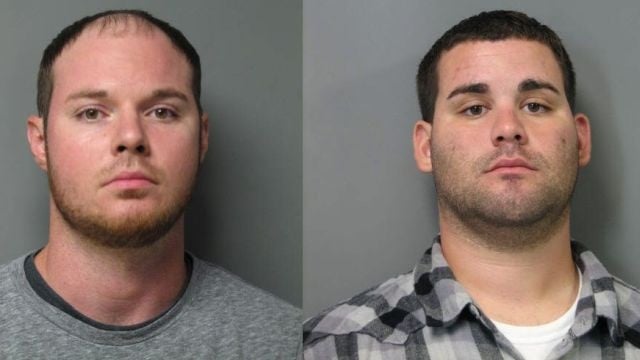 A man apparently found urinating in a liquor store parking lot, and his friend were arrested on drug charges over the weekend.
Division of Alcohol and Tobacco Enforcement says agents on patrol near the parking lot of Liquor Warehouse in Woodside, noticed two men get out of a vehicle. Officials say after they got out, one of the men started peeing in the parking lot. Agents say they then took 28-year-old Dallas Brady into custody. During his arrest, agents say they found a hypodermic syringe on him. Brady was then charged with disorderly conduct and delivery of hypodermic syringe.
The second man, 26-year-old Dennis Piasio, of Middletown, reportedly had controlled and non-controlled prescription pills on him, that were not prescribed to him, along with drug paraphernalia. Agents then arrested, and charged Piasio with two counts of possession of non-controlled prescription drug, possession of controlled substance prescription drug with aggravating factor, and possession of drug paraphernalia.
Both men were later released on bond.