Section of Nanticoke River closed to shellfish harvesting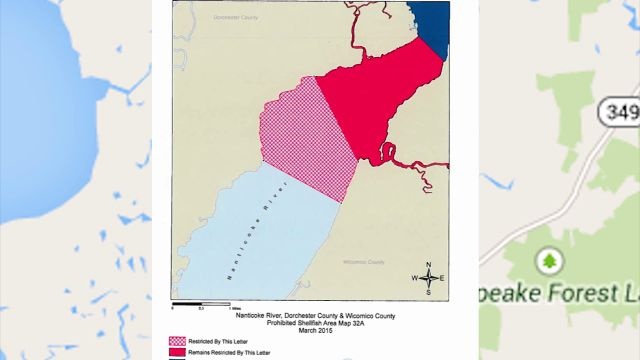 Shellfish harvesting has been banned in a section of a river that runs through Dorchester and Wicomico Counties.
The Maryland Department of the Environment, says that they have reclassified a portion of the Nanticoke River in Dorchester and Wicomico Counties as restricted for shellfish harvesting. This means starting Monday, March 2nd, south of Hatcrown Point, which had been approved for shellfish harvesting, is now closed to the practice, after it was found to have elevated bacteria levels.
Officials say this bacteria has affected more than 1,400 acres of water, and that they aren't sure what caused it, as the cause of an increase in bacteria levels is apparently not always known. Officials are reportedly monitoring the water, and once water quality improves, harvesting will re-open.
Shellfish, which are typically eaten raw and therefore should come from non-polluted waterways, are filter feeder who get their food from microscopic organisms in the water, so if that water is polluted, their filtering process can be disrupted, and cause a concentration of disease-causing organisms within them.
MDE says closing harvesting is meant to help protect the public, and ensure Maryland remains in compliance with the National Shellfish Sanitation Program.
For more information on shellfish harvesting areas, visit MDE's website.