Salisbury Mayor Ireton testifies in Annapolis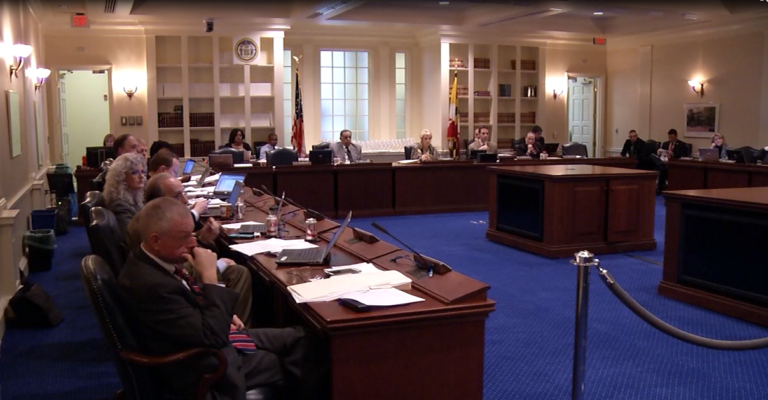 Salisbury Mayor Jim Ireton wants his voice to be heard. He says he's fighting for his tax payers. Ireton testified in support of House Bill 690, or what politicians like to call the "Property Tax Fairness Act."
Ireton says, "I have a plan, it involves this bill. If this bill gets passed, people's property taxes either get lowered or the counties will give a rebate to the municipalities. This is a no brainer."
In layman's terms, some Marylanders pay double taxes; once to the city or town they live in and again to their county.
Officials say the problem is that the payments to the county are for services they already pay their city or town for. Examples of these services include fire and police, and even animal control.
According to Ireton, between Queen Anne's, Worcester, and Wicomico counties, there's about 70,000 people that would be eligible for a tax break.
Delegate Carl Anderton says, "It's something that's very simple. It's very easy to accomplish and we just have to make it happen."
Delegate Anderton is co-sponsoring this bill. The president of the Maryland Mayors Association, Michael Bennett, is in support as well. However, he does not  agree that it will be passed "easily."
Bennett says, "I do really firmly believe this is probably a multi- year effort. It would be great if we could get something passed this year, but this starts the conversations."
Bennett says that's because if the bill is passed, counties would lose money that they've been collecting for years.
To put that in perspective, Mayor Ireton says that would have meant about $15 million to Wicomico County over the last ten years.
That money would be a huge financial loss for the county when or if this bill passes.