Hebron man pleads guilty to attempted murder in Wicomico County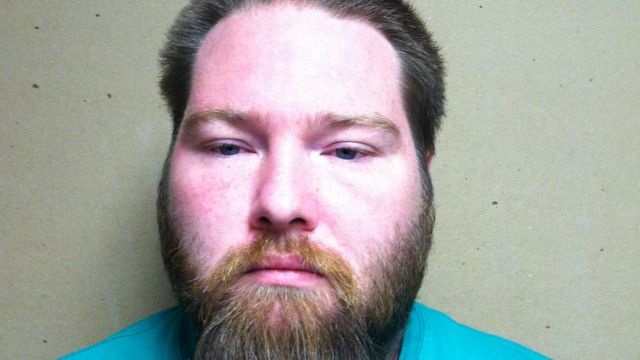 33-year-old Paul Hurst could spend the next 40 years behind bars for admitting he did help brutally beat and burn a Hebron man last year.
"We calculated guidelines and again were asking for a pretty stiff sentence," says Wicomico County State's Attorney Matt Maciarello.
Hurst entered a plea deal to first degree attempted murder on Friday in Wicomico County Circuit Court. As a result, prosecutors agreed to null process the other charges.
Hurst and a Williamsburg, Virginia man, Carey Lee Edwards, were arrested back in August on the charges for the beating of Zachary Swanson. Edwards entered the same plea deal just last month.
According to state prosecutors, all three men are affiliated with the juggalos, a cult following of the band Insane Clown Posse. Both men reportedly admitted to police that they nearly killed Swanson because he was being disrespectful to other cult members and violating the "family" dynamics that they live by. Because of that, they also attempted to carve a tattoo that was unique to the cult, out of his arm. When that didn't work, they attempted to burn it off.
Swanson almost lost his life, suffering from injuries that included serious bruises, broken ribs, internal bleeding, and a lacerated liver. As a result of the burns, he had to have his arm amputated.
"He's in frail health and he's still recovering from this trauma."
Before Hurst can be sentenced, a judge has ordered a pre-sentence investigation that will look into Hurst's criminal history in Virginia. State's Attorney Maciarello says if he was not on probation at the time of the crimem or was never convicted for violating probation, it could only help him in this case.
Either way, Maciarello says he knows that Hurst and Edwards both have serious criminal records.
"These are two individuals that are no strangers to the criminal justice system," he says. "The public needs protection from people like this."
Hurst's sentencing is set for April 30th. Prosecutors say Edwards will be sentenced after that date, and they are recommending 30 years behind bars.