Delmarva snow brings icy road conditions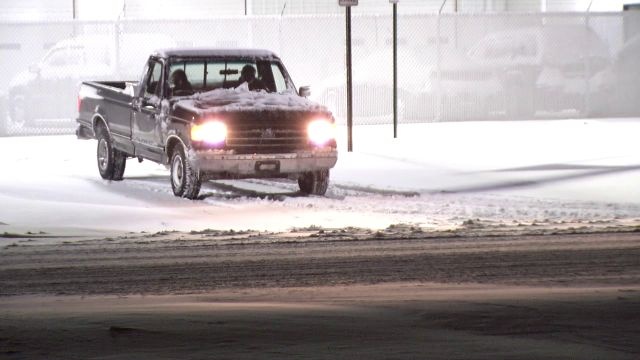 Another winter blast has left Delmarva dealing with extremely dangerous roadways. What started as rain, turned to slush, and then to heavy snow. And falling temperatures overnight, means concerns over ice.
47 ABC spoke with Maryland State Road Commission Spokesman Gee Williams on Thursday evening and he told us, "I can't over emphasize enough or encourage people to once they get home tonight to stay there."
Plow trucks started their work early on Thursday afternoon, attempting to keep roads clear. Main highways were cleared first and then secondary roads were taken care of. Williams worries that motorists might see snow cleared off the roadways and will misjudge driving conditions.
Williams also told us, "the highway conditions, I don't want people to become kind of over confident because we made out so well so far."
DelDOT's maintenance engineer, Allastair Probert, says crews will be laying down plenty of salt where it's needed and despite this being Delaware's third round of heavy snowfall, and ice he's not concerned about their supply.
Probert told 47 ABC, "we've used 1100 tons so far and we have 3400 tons left in Sussex county right now which is enough to get us through this event."
Of the Eastern Shore, Accomack County saw the least amount of snow. Despite this, officials with V-Dot still say drivers should be extremely careful.
"It may not be as heavy but it certainly is formidable in terms of havoc it could cause. A layer of ice that's an eighth of an inch or a quarter inch thick there's not much difference whether your walking or driving they're both hazardous." says Williams.