Crisfield watermen up in arms over DNR's peeler crab regulations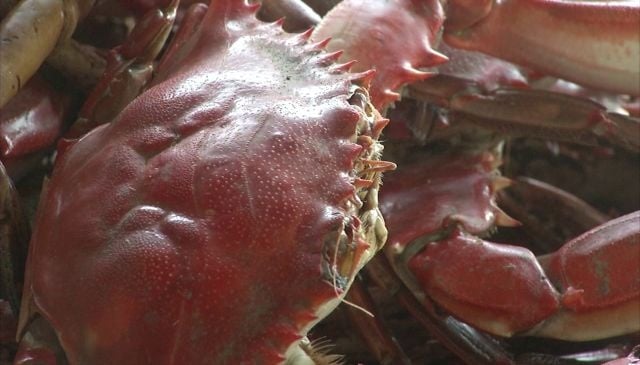 It's another winter day that Crisfield watermen are forced to stay off their boats, but the spring may be the start of even bigger problems.
"We were hoping it wouldn't come to this," says Doug Hall, a waterman in Crisfield, Maryland.
In Maryland, the current law requires that the minimum size of "peeler" or soft-shell crabs that watermen can harvest is 3.25 inches until July 14th, when that requirement jumps to 3.5 inches. However, this year
the Department of Natural Resources is making that regulation go into effect three months earlier, on April 1st.
According to DNR, the goal is to leave more crabs in the water that can mate and spawn more female crabs, which are reportedly showing low numbers in the Chesapeake Bay.
Crisfield watermen say it's at their expense.
"In the beginning of what we call crab run, we have a lot of crabs that are 3 and a quarter inches," says Pastor Bob Daniels, a waterman in Crisfield, Maryland. "A lot of these watermen depend on that crab to make themselves a living."
"The larger crabs don't come until later so it could delay the start for a month, month and a half," says Carol Walston, director of operations with Handy's Peeler Soft Shell Crabs.
Waterman say the small crabs take up anywhere from 20 to 40 percent of their income. For the crab processors, like Handy's, Walston says they take up about 15 to 20 percent of what they sell.
However, for the poorest city in the poorest county in Maryland, it goes even further than that.
"These people they need work, they need work in this county pretty significantly," says Walston.
Ronald Hall, also a waterman in Crisfield, Maryland, says he usually hires two mates every year but with the new law, he will not need them.
"Crisfield is soft crabs, that's what it is. That's how it is in our town, that's our community, and this law will kill our community."
Hall says they hope that DNR will reconsider, or that they can get the attention of Governor Larry Hogan to take action on the regulations, before it's too late.
"We're going to lose a lot of money, it's just the bottom line."