UPDATE: Cause of Federalsburg house fire under investigation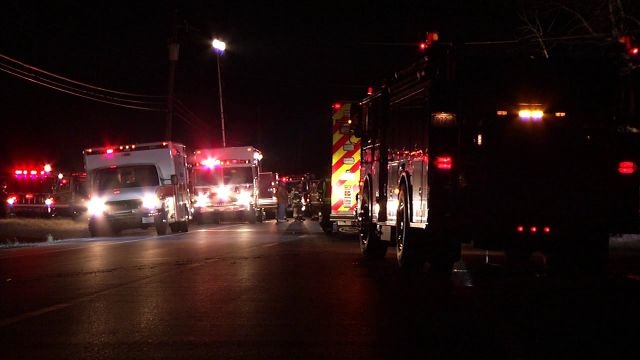 The cause of a fire in Caroline County, that completely destroyed a Federalsburg home, is under investigation.
The Maryland State Fire Marshal's Office says the fire started around 8:15 PM on Wednesday night, in the front right portion of the single story Rose Street home. Sixty firefighters reportedly responded to the scene of the one alarm blaze, and had the flames under control in a half hour.
Officials say the home, which was unoccupied, was completely destroyed by the fire. Damages are reported at $75,000. There were reportedly no smoke or fire alarms in the home. The only injury reported was a male firefighter who was taken to the University of Maryland Shore Medical Center in Easton, for treatment of a non-life-threatening injury.
The cause of the fire is still being investigated, according to the Fire Marshal's Office, and they are asking anyone with information about this fire to contact the Upper Eastern Regional Office of the State Fire Marshal at 410-822-7609.