Two arrested after reported robbery in Milford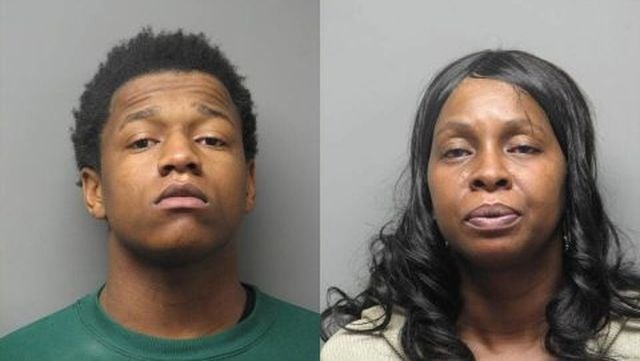 Two people have been arrested in Milford, in connection with the strong armed robbery of a woman.
Milford Police say on Friday, a man approached a 29-year-old woman on foot on NE Front Street, before grabbing the woman's purse from her arm, and fleeing. Police say they later found the suspect, 19-year-old Dwan Jarvis at a home on S. Washington Street, and discovered that 41-year-old Yvette Jarvis had helped Dwan hide and destroy evidence from the crime once she learned that Milford Police was looking for Dwan.
Police say Dwan was arrested, and charged with robbery 2nd degree, hindering prosecution, tampering with physical evidence, conspiracy 2nd degree, offensive touching, and criminal mischief under $1,000. Yvette Jarvis also known as Yvette Harpe was charged with hindering prosecution, and conspiracy 2nd degree.
Dwan Jarvis was arraigned, and is being held at Sussex Correctional Institution on $24,500 cash bond. Yvette Jarvis was released on $4,000 unsecured bond.
The victim was not injured in the incident, and didn't need medical treatment.