Snow Day fun at Salisbury Park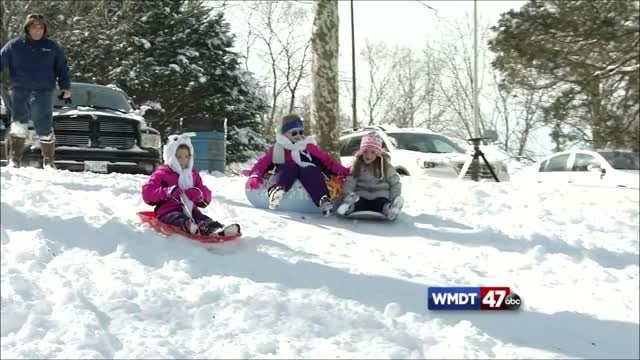 Lots of snow calls for lots of fun. After Salisbury was hit with the biggest storm they've seen this year, many families hit the park for some sledding and tubing.
One mom, Crystal Hirsch told 47 ABC, "We need this time. It gets very hectic with school and work and dance and here and there so yeah its really nice to have a day just to relax and spend time together."
After all the sledding, Hirsch said "We are going to go home and make snow cream and drink hot cocoa to warm up and then make a snowman."
After watching the families have so much fun it made me feel just like a kid again.