One arrested after reportedly breaking into vehicles in Berlin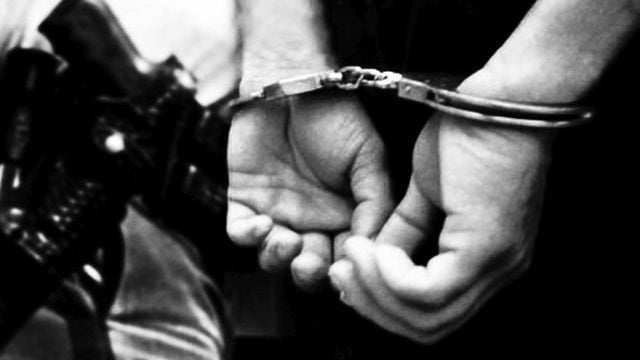 Police in Berlin say they have arrested a suspect who was apparently locked inside of a car he was attempted to riffle through, by the owners.
Berlin Police say on Wednesday, around 10:30 PM, Officers responded to a home on Anne Drive, where the caller was reporting that their vehicle had been broken into. The dispatcher apparently learned that the suspect was walking towards Powell Circle, and that is just where Officers say they found Terrill Pitts.
Police met with the callers, who said that they watched Pitts walk towards their home, and get into one of their vehicles, but that they were able to scare him off from inside their home, by using the vehicle's remote key fob to lock the doors to the vehicle while Pitts was inside. Police say during their investigation, they found that besides the vehicle the Pitts got into, he had also tried to get into a second vehicle in the driveway.
According to the report, because of snow that had fallen, Police were able to track Pitts' foot prints around the neighborhood, eventually finding four more properties that he had entered while trying to break into vehicles. Police say during his arrest, they found several items in his possession that looked like they had been taken from vehicles in the area, but couldn't find it due to the weather. All of the other victims apparently told Police that they hadn't seen any property taken from the vehicles.
Pitts was charged with six counts of rogue and vagabond, and 4 counts of 4th degree burglary. He is now being held on $20,000 bond. Police say Pitts has a history of theft, and theft from vehicles.
Berlin Police are reminding residents to keep vehicles locked at all times, to help prevent thefts, and asking that anyone who thinks that their vehicle may have been tampered with on Wednesday, call the Berlin Police at 410-641-1333.